Here's a still from the fifth movie of HP series.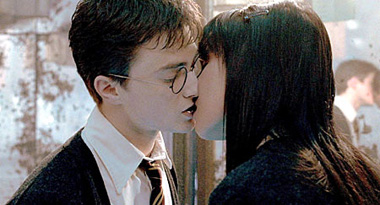 India
4 responses

• India
6 Jul 07
This is too much for kids


• Philippines
7 Jul 07
Cute! Can't wait to see the movie now really...LOL! ;)

• Sweden
7 Jul 07
The fangirls of Daniel Radcliffe are gonna flip. That said, I think this is an adorable pic. They (or at least Harry) looks a bit awkward, like teenagers normally do.