Look at this!! Very Cool Marine Memorance...!!!!

United States
July 6, 2007 10:40am CST
Karla Comfort received a lot of looks and even some salutes from people when she drove from Benton, Ark., to Camp Pendleton, Calif., in her newly-painted, custom Hummer H3 March 2. The vehicle is adorned with the likeness of her son, 20-year-old Lance Cpl. John M. Holmason, and nine other Marines with F Company, 2nd Battalion, 7th Marine Regiment, 1st Marine Division who where all killed by the same improvised explosive device blast in Fallujah, Iraq, in December. Two hundred and fifty man-hours later, Powell had completed the vehicle. The custom job would have cost $25,000 Out of respect for Karla Comfort's loss and the sacrifices the Marines made, AirbrushGuy &Co. did it for free. Comfort only had to purchase the paint, which cost $3,000. 'I love it,' she said. 'I'm really impressed with it, and I think John would be happy with the vehicle He would have a big smile on his face because he loved Hummers.' This made me tear up when I saw it..I feel horrible for the woman and her family and all the other families that has lost someone from this war..Has anyone here lost somone? And or have you made any memorials for them? And if so..I will first say im so sorry for all of you also that have lost someone..
4 responses

• United States
6 Jul 07
I would love to see this vechile, I bet this womam does get plenty of looks where ever she goes. I only live about 10 miles away fmon Benton, I will have to look her up so I can see this.I too feel very sad for all the familys that have lost loved ones in this war or any other war as far as that goes.I myself do not have any loved ones in the war.

• United States
10 Jul 07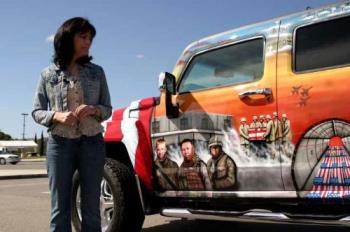 I dont have a clue what happened I put a picture up/./.so i will try again here..sorry about that..and i have a few more..so check back,for every response i get like next 4 i think ill add a pic..and i hope u do see it..its just amazing! have a good one!

• United States
14 Jul 07
That is a really incredible story! I wish though you had a picture of the hummer. That would have been interesting to see. Let us know if you get one or have a link to it. I must say I've been lucky in not losing anyone in this 'war'. And I feel for all those that have.

• United States
22 Jul 07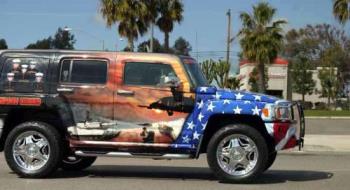 hello there goddess..and i do have more pics for you!:) sorry ots taken me so long..been so busy..but i have i believe 4 more pics? so here is one bigger pic for y ou of the hummer..what ya think? isnt it awesome??

• United States
22 Jul 07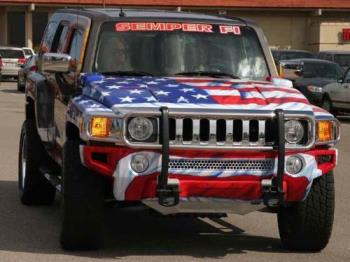 heres the last pic i have and i posted other pics in the posts above urs:) have a good one!

• United States
23 Jul 07
WOW! That is pretty amazing!!! Thanks so much for posting those pictures :)

• United States
11 Jul 07
Yeah, that is one sweet story and thank you for sharing it. My heart goes out to all the military people out there. They are doing an awesome job and they deserve to be appreciated.

• United States
22 Jul 07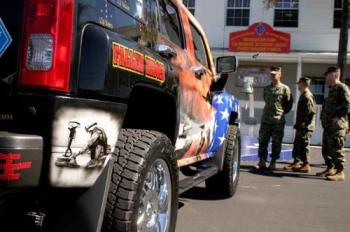 your welcome..and thank you for appreciating it..im surprised and saddened that only me u and goddess even cared about this story..so very sad.,.but i do have another pic id love to share with you if u dont care..and thanks again for such wonderful words:)

• United States
22 Oct 07
My husband is actually stationed at Camp Pendleton and the pictures do it no justice, it brought chills to your body just seeing it in person, what a wonderful thing to do in support of the troops and s a rememberance for her son