Amelia is my Everyday Hero!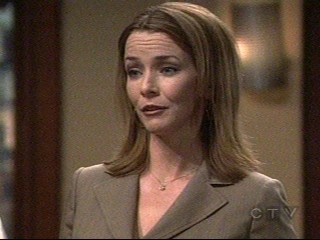 Canada
July 6, 2007 11:54am CST
I just LOOOOOVE this character. The way she says absolutely everything to Spammy that the fans are thinking (and saying) I just about died laughing yesterday, when she said...'if you were in fire, Jaosn wouldn't even spit on you' Gooooo Amelia. Love her scenes enormously with Jason and Sonny too. Hope they keep her around for a long time! How do you all feel?
1 response

• United States
6 Jul 07
Hmmm... I can't stand her. Her only motive is to wreck Sam's life for something that happened years ago. I tend to believe Sam when she says she had no choice but to kill Bill Monroe or be killed. Sam has been annoying lately, but I still like her better than Amelia. Hopefully she will get a new boyfriend and act like a normal human being.

• United States
6 Jul 07
I have to agree with you Trace86, I can't stand Amelia and have been wishing for awhile they would take her off the show, she is annoying and has been causing havic on the show since her arrival, she needs to leave Sonny alone, he is not your Friends with Benefits and move on to another town!

• Canada
7 Jul 07
YES! I am all for Spammy finding a new boyfriend and acting like a normal human being! I could not agree more! Amelia's problem with Spammy now is the fact that Spammy stood there and watched Maureen take Baby Jake and did nothing...Sonny's problem with Spammy is exactly that too and he has now called her on being the LIAR that she is---go SONNY!!and I bet Elizabeth will have a problem with that once she finds out too...not to mention Carly. I can't wait actually for everyone to turn on Scammy. Even her own mother will have a problem defending her. Spammy needs to leave Jason and start anew she and Jason have lost the trust and everyone knows without that...there is nothing. Not to mention the fact that letting someone kidnap a baby of someone who you supposedly love...is NOT love!

• Canada
7 Jul 07
Oh sorry I got a little of track there. And I hate to disagree with you ladies, but Amelia has quickly turned into a fan favoritte and I have a feeling she will be around awhile. Hopefully, if there is any justice, longer than Spammy!