How often you have in cup of instant noodles a day?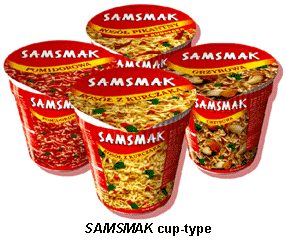 Baguio, Philippines
2 responses

• China
7 Jul 07
I am not very fond of instant noodles very much. I have instant noodles once in while when I am lazy cooking. I like chicken flavor most.

• United States
6 Jul 07
I can't even remember the last time I had a cup of instant noodles. Many years ago I am sure. I used to like them and I ate them a lot while I was in college. But I bet I wouldn't like them so much now because they would probably taste too salty to me. I worked hard to cut sodium way down in my diet and now I don't like things that are too salty.

• Baguio, Philippines
7 Jul 07
That was my habit in college before, I used to ignore heavy meals in the breakfast. Just a cup of it may do for me. The Monosodium Glutamate or MSG, made it too salty. It's the magic ingredient of noodles.