Are you afraid of leech? Have you seen one?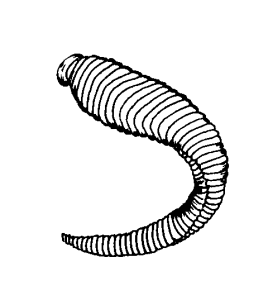 India
July 6, 2007 4:00pm CST
Today me and my friend was taking a walk to the country side when i saw on my friend leg a leech. I am very afraid of it due to its elastic nature and the shape colour..etc. I hate all the features a leech has. By the way when i saw the leech i started screaming and my friend asked me why?, and both of us started screaming and running here and there when a old man came and took it off from her. OMG! am still trembling are you guys afraid of the sucker.
6 responses

• Canada
6 Jul 07
Oh god, yuck. I have never actually seen one but I have had nightmares about them before from seeing them on tv or from someone talking about them. We are soon moving and thre is a lake with a beach near our new house. My husband wants me to swim in it with him but I am afraid of leechs amd other sick water life, like eels. He says that if you throw a horses salt lick in the water a while before you swim that it will drive all the leechs away but I don't know, I am still freaked out.


• Pakistan
6 Jul 07
well yes leechs are really gross.. i mean they suck blood and when they stick on you its like too hard to get them off like they never get off. I have seen leeches and whenever i see them i just go away from there...

• United States
11 Sep 08
Yes leeches are deffinatly nasty little buggers cant believe people go get them put on them for some sort of medical healing . They are horrible and slimey it makes it even worse that they suck your blood. I live lakeside and there are tons of them. I moved here originally so I would have a place to swim but when I found out there are many leeches in there I was very disappointed. I cant blame anyone for not likeing them . Unbelieveably alot of people use them as fishing bait, I dont think I could put something that might bite me on a hook! Take it easy people watch out for them leeches..Ha Ha

• Malaysia
6 Oct 07
Definitely, I am quite afraid of leech. Once, I went for jungle tracking with a group of friends in a nearby rain forest jungle. On the way, one of my friends jumping and screaming wildly when she saw two leeches crawling on her right shoe. Many friends laughed to see her looking weird and one guy helped her to get rid of the leeches. It was too scary to see leeches moving on our shoes.

• Philippines
13 Jul 07
I have seen thousand of leech here in my place. I am not afraid of them but that was only if they will come out in three or what. If they would come in bulk oh my, that would be scary. Its because they suck blood. if they will come out one by one, that would be okay. We can easily kill them.