Is Transformers A Good Movie?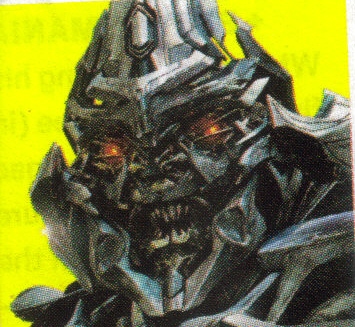 Turkmenistan
July 7, 2007 11:18pm CST
I have heard a lot of talk about the movie transformers recently. Then on Friday, my sister invited me to go see it next weekend. She said that her nineteen year old daughter saw it and loved it. I do not go to the movies very often, so when I do, it hast to be something really good. I am a girly girl. I like love stories and comedies and things like that. I could not see myself enjoying looking at these big ugly monsters, but am really considering it, just so I can spend some time with my family. So what do you think of it?
6 responses

• United States
25 Jul 07
honey i am telling you right now, make sure you get your butt there this weekend. i saw it on saturday and it was totally great. i thought that i would like it, but i loved loved loved it!! it was funny and full of action. it is one of the best movies that i saw in a very long time! please treat yourself

• United States
24 Jul 07
My kids went to see the movie they said it was really good.THey are the movies i can't see myself going to the theater for.Then when my friend brings it to my house on dvd and talks me into watching it.It turns out be a great movie after all.

• United States
25 Jul 07
no,no its not out there in stores on dvd yet to buy. i think i typed that wrong.what i was trying to say is whenever my friend brings a movie to my house that i did not see at the movies it always turns out to be a great movie.Sorry for the misunderstanding.

• United States
9 Jul 07
Horrible movie with so many errors. Here is a link to why the movie is so bad...ugh http://www.associatedcontent.com/article/302508/why_transformers_is_a_bad_movie.html

• United States
8 Jul 07
I have heard it is pretty good. My husband wants to see it sometime. I don't go to the movies much myself. I went to see the latest 'Pirates of the Carribean' movie several weeks ago and I thought I would die! It was soooo long. It was good, but I can't sit through long movies. That's why I don't like going to the theater much...I get fidgety.

• United States
8 Jul 07
I'm also a girly girl but I like it cos' I grew up watching the Transformers cartoons. My husband loved it (of course!) and so did our 2 year old. It does contain a lot of action scenes and lots of special effects. The transformations of the vehicles to the robots are pretty spectacular. I do not consider them to be big ugly monsters. I think you will grow to like the robot characters a lot. My favourite is Optimus Prime. There are some comedic moments. Good acting. I'm not sure if you will like the movie but I would suggest going even if it means just spending some family time.

• United States
8 Jul 07
I haven't seen it yet as my son and I promised we wouldn't go to see it UNTIL my hubby came back LOL he doesn't want to go on his own LOL we are so hanging out to see that, my son talks about it ALL THE TIME! I would go to spend some time with family, you might just end up liking it LOL I love going to movies!