Did you went inside the Juggle?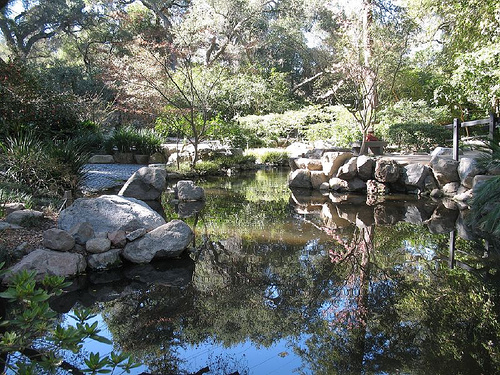 India
6 responses


• Malaysia
17 Nov 07
I had experienced exploring a primary tropical rain forest. It is a jungle spread over a hilly area. There are jungle tracks left by the joggers. Beside the lanes there are huge trees and thick undergrowth. The air there is extremely fresh and cooling. We could hear chirping of birds and humming of insects, especially cicadas here and there. Normally I go with friends and I dare not venture alone.

• United States
15 Jul 07
No, Ihave never been to a literal jungle. However, I feel like the world, itself, nowadays, is a jungle. So by just waking up and going to work, Monday through Friday, is worse than the jungle in your picture. lol At least the jungle you're talking about is a beautiful place.

• United Kingdom
8 Jul 07
Last year I went to the jungle that surround magical looking Tikal in Guatemala. It is a collection of old Mayan ruins including temples. I climbed up steps to some of them and saw the most amazing views. The trees were green and home to many animals. I saw lots of colourful parrots flying around. I enjoyed watching the playful monkeys messing around in the tall green trees. I stayed at a hotel at the edge of the jungle. Every evening I went out to the Temple of the Lost World to view the amazing sunset. The sky turned deep orange against the noises of the jungle animals. Even more exciting was the walk with torches along the paths through the dense jungle to another temple. It was a very steep climb to the top. Then it was time to watch the most amazing sunrise and hear the animals in the jungle. I took a guided walk and the man that led this picked up a huge spider. It was larger than any I have seen in Australia even. Wow! He told me about his brother and that sadly six years ago he had stepped on a dangerous snake. He is still alive but has quite poor health. So when in the jungle I will always look where I am about to walk.

• Philippines
8 Jul 07

I had been to a mountain here in the Philippines called Mt. Makiling. Its a mysterious mountain and they believe that fairies dwell in there. The top of that mountain looks like a lying lady. It was a beautiful place. See the picture I uploaded.

• Northern Mariana Islands
8 Jul 07
I go into the jungle every other day…lol..I live on an island and we are surrounded by jungle. I go in most of the time to pick hot peppers young coconut for my kids to drink. (it is really good for them) The jungle is not as bad as many perceive it to me, it can be beautiful depending on where you go in. here behind my apartment we use the jungle to plant egg plant and string beans because the soil is good for it. But then if you go further in all you will find ids coconut trees, banana trees and lot of animals. No not like monkeys or apes rather cows, chicken and wild pigs (Boar). Often times it can be dangerous in the jungle, if you don't know your way around! I got lost once with my cousin. We went in to pick hot peppers and couldn't find our way out! I was freaking out, it was almost dark! Luckily we had our cell phone and called for help. Soon after the search and rescue team were flying above us. The irony is when they came in to rescue us we took about 20 steps and we were already on the pavement….lol…I swear that was embarrassing!