can you help me to make my husband gain weight??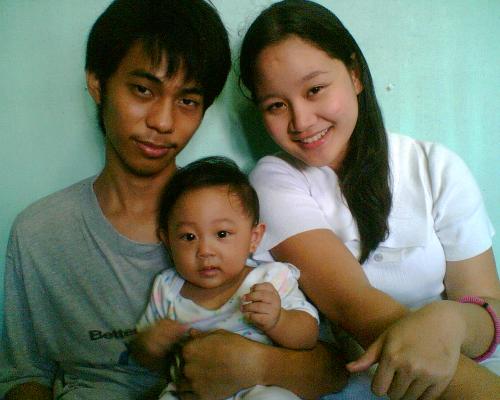 Philippines
7 responses

• Australia
9 Jul 07
I had this problem when I was young, nothing I did worked, I went to a couple of doctors who were reluctant to help me but I was desperate to put on weight, someone suggested I go to the Helathfood Shop and buy a product called "Body Bulk" it is a powered milk you mix with milk and have a couple of drinks a day, so I did and I added bananas and malt to the drink and with in a few months I gained a lot of weight, today now that I am older I am sorry I did it as now I am trying to lose weight, once I put that wright on I never could lose it so be careful I think it is to be healthier to be slim so think before you deliberatly put on wieght but I know how your husband feels...

• Philippines
11 Jul 07
I don't think my husband will like drinking things like that. because his taste bud is so choosy, i dont even know why... by the way thanks for responding.

• India
9 Jul 07
If you want your husband to gain wait the simple way is to consume a lot of rice. We in India do it, and is sure to gain weight. But is it really necessary to gain weight. Being slim is healthy. Any way if you are sure that your husband has to add a few more kilograms serve him a lot of rice and other carbohydrates. Thank you.

• Philippines
11 Jul 07
My husband eat plenty of rice a day, and i also serve him foods with more carbohydrate but still he doesnt gain weight. do you think its in their genes? because his father is also skinny...

• India
12 Jul 07
Yes there is chances for that. I know somebody here in my place who is skinny. Not only him his father also is skinny. In spite of that they are healthy. Such people generally has a greater life span. If your husband is healthy why are you so nuch worried. Many people aspire to have such slim and healthy body. I think since you are a little fatty you want your husband also that way. Thank you friend.

• Australia
11 Jul 07
Wow, my family have opposite problems to your family. Both of us (me & my husband) need to lose some weight. I think if your husband is well, eat healthy (3 meals/ day). No need to worry to gain weight, because his body like that. As soon as he's well. It's OK, just eat enough and be happy.

• Philippines
11 Jul 07
my husband is healthy so maybe i should not worry of him because of his being skinny... thank you for responding and good luck for the three of you, as long as the three of you are healthy dont worry too on being fat... godspeed

• United States
10 Jul 07
well, my husband is just like him... you can try to give him some milk before he goes to bed(vitamin D milk). always ask him to eat food on time and eat more. give him a lot of good and healthy food. I hope it helps

• United States
10 Jul 07
I understand your concern about your husband's weight. I used to have the problem, but once I had my son I gained weight. My bf is also pretty slim. Since obviously neither one can have a child, they can either round out their diets with complex carbs and try eating smaller, more frequent meals; or they can come to terms with their weight. It took me a minute, but I love my man's body. He doesn't have the health problems associated with obesity, he has quite a bit of energy due to his high metabolism, and we can do more things together, lol. Men are just as sensitive about their bodies as women are, maybe more so, so I wouldn't advise lingering on his size or shape. If you must mention it, mention it in the context of his health. If he's healthy though, I see nothing wrong with being naturally slimmer. It just takes some getting used to. Blessed Be

• Philippines
11 Jul 07
thanks for the advice. yeah maybe we should get used to it. thanks for responding.

• Malaysia
11 Jul 07
Your husband should try lifting some weights and increase his protein intake.One whole chicken a day,4 half boiled eggs a day for breakfast.If that won't help,try taking protein shakes.Hope that helps!

• United States
11 Jul 07
I wouldn't stress too much about it. Most men put on more weight as they grow older and their metabolism slows down. Just make sure he's eating healthily and taking in enough protein and carbs, especially if he has a high metabolism. If he does have high metabolism, he'll burn through food faster than those with regular ones.