Does climbing stairs give us 'bootylicious' backside?!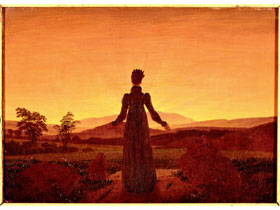 India
July 9, 2007 12:36pm CST
LOL i know thats a bit funny but i like climbing stairs whenever i can. i do have a excercise routine but at times when i feel bored i just climb stairs a few times and dont feel too guilty about not doing my excercise but when i mentioned this to my friend she said i would end up with a bigger 'b*m' is that true?...please give me your thoughts:)
6 responses

• India
10 Jul 07
Hi Ano, Climbing stairs is as you said is a nice good exercise,but when age starts to conquer you, this physique wants to relax more and more.. But what to do.. I have my office in my first floor.Due to the work nature i have to make several climbs up and down all through the day, and when home i have my computer in my first floor of my house and when my mom or dad calls, (watching tv) from the ground floor i have to rush down,"Amma, did u call me...." Ano, u step in my shoes, and think of posting this topic, will u still say its a good exercise..lol...

• India
10 Jul 07
i dont no, about your friends doubt.. But still i maintain slim physique.. No dilated or protruded configuration on any part of the body.. Hehehe...lol:D)

• India
11 Jul 07
LOL you make me laugh venkatesh...iam sure you are in good shape after all the climbings you do! :)

• Richards Bay, South Africa
10 Jul 07
I think so, if you look at the structure of all our muscles I think climbing stairs would do the trick, and will be beneficial for a few other places as well, your clave's and legs. Climbing stairs is really a good way to stay fit, without all those apparatus that look like those devices in ancient torture chambers!

• India
10 Jul 07
ype thats what i thought Annie but she somehow got me confused....do check childangels link.......


• India
10 Jul 07
LOL try elisa and also check the link childangel sent it gives an acurate pic

• Singapore
20 Jun 08
LOL I certainly do hope so. I love climbing staircase. I think it's a good exercise. I'll sometimes choose to climb staircase even if there's a elevator or escalator nearby. It's sometimes faster to climb staircase as the elevator/escalator is always full of people.

• Malaysia
25 May 08
Definitely no. I am a stair climber myself and nope my backside does not expand nor does it get bigger. It only got smaller and became more compact. I climb the stairs in my apartment unit most mornings from ground up to 9th floor and twice a week I go to the other block and climb from ground to 16th floor. Butt becomes compact.

• United States
23 May 08
i'm sure it helps with toning a bit,but i've seen more of a result with squats.works a lot faster than stairs for some reason.