Does anyone know how to get rid of June Bugs?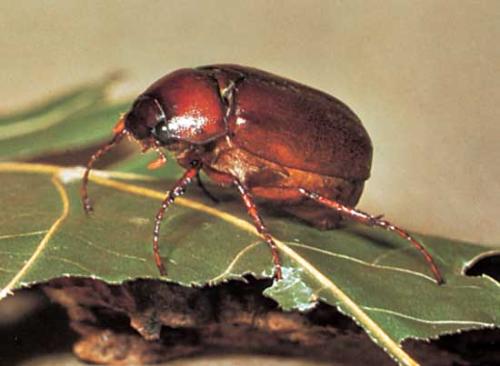 United States
July 10, 2007 12:17pm CST
June bugs have taken over my balcony. According to the Britannica Concise Encyclopedia they are: Any insect of the genus Phyllophaga, belonging to a widely distributed, plant-feeding scarab beetle subfamily (Melolonthinae). These red-brown beetles commonly appear in the Northern Hemisphere on warm spring evenings and are attracted to lights. Heavy-bodied, they are 0.5 – 1 in. (1.2 – 2.5 cm) long and have shiny wing covers. They feed on foliage and flowers at night, sometimes causing considerable damage. The larvae live in the soil, and can destroy crops and kill lawns and pastures by severing the grasses from their roots; they are considered excellent fish bait. They get in my hair and on my clothes. I have had it with June Bugs.
2 responses


• Thiruvananthapuram, India
10 Jul 07
Sorry , Ma'am ..the place I live in ..we are not familiar with the June bugs. However we have a lot of pests and flies all around during the rainy season of June-July .Good luck.