Do you still remember what you did even if you're too drunk?

Philippines
11 responses

• Philippines
12 Jul 07
oh my. it only happened once, that was in my college days with my friends, in the house of my boyfriend ( my husband now). i really don't drink, i was just being teased by my friends so that's it! go for it! i was drunk then but one thing for sure, i know what i'm doing day after that..that's why i'm still wondering why others say that when they're drunk, they already don't know what is happening around and because i've already experienced being drunk, i don't believe them anymore.. it's just their excuse that they don't know what they're doing because they are drunk while in fact they know..

• Philippines
13 Jul 07
yeah...that's why I don't believe some will forget what they did...i think it's just an alibi...

• Philippines
15 Jul 07
Yeah, I guess most of the people who say they don't remember anything is just pure alibi. They say that drinking is the best way to gather courage to do things you don't really do, maybe because of this they just say they forget so that they could do anything. *LOL* But somehow, I don't think others fake it. How does one know that someone is faking her alibi or not?

• Philippines
13 Jul 07
it's okey then just make sure that you're in your house when you are full or drunk...

• Philippines
14 Jul 07
I still remember, I can even go home with both of my legs walking straight. No matter how drunk I am, I make sure that my senses are still working normally. All I do was, set my mind at normal pace and ready myself when going home. But if I'm already home, that's the time when my feeling of drunkness erupts.


• Philippines
23 Jul 07
its mostly the scenario when i woke up in the morning after a drinking spree that i often dont remember things i did when i got overly drunk...it confuses and maddens me to think that i might done hilarious or stupid..

• Philippines
20 Jul 07
It's really both funny and disturbing when people get terribly drunk. I had an uncle once who'd give out money if he's drunk. Hahahhaa... to the point of giving out his credit cards too! Anyways, here's a joke that should warn a lot of hard drunks out there. Enjoy. A drunk was staggering down the main street of town. Somehow, he managed to make it up the stairs to the cathedral and into the building, where he crashed from pew to pew. He finally made his way to a side aisle and into a confessional. A priest had been observing the man's sorry progress. Figuring the fellow was in need of some assistance, he proceeded to enter his side of the confessional. His attention was rewarded only by a lengthy silence. Finally he asked, "May I help you, my son?" "I dunno." came the drunk's voice from behind the partition. "You got any toilet paper on your side?" =)

• United States
15 Jul 07
For the most part yes- Sure not every detail- but most of them- I do not drink a lot to get drunk- I hate the morning after feeling- Hangover- YUK- When I was younger I only drank with friends-with a designated driver- that way we were sure we would all get home safe- I talk a lot when I'm drunk- and I get loud- !

• Philippines
15 Jul 07
Yeah, I have experiences and I still remember what I do whenever I'm drunk. I just sit and listen to everyone else. *LOL* Then after a few minutes, I go home and sleep. Just like that. I don't cause trouble. Neither do I hurt myself or humiliate myself. But I wasn't VERY drunk yet. I was just a little drunk. I wouldn't want to experience those like others who throw-up everywhere. And lie on the drown totally trashed. Whew. Have anyone tried being totally trashed drunk? How does it feel like?

• Philippines
15 Jul 07
i can still remember all the things i did, for i make it a habit not to get drunk...just drink a little..


• India
13 Jul 07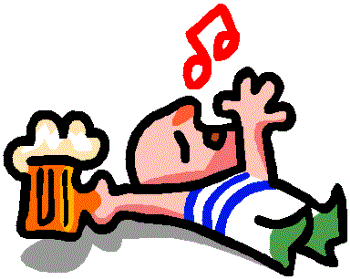 i generally do not drink more that 3 pegs and hence i am able to remember everything that I had done while I had drunk. I do not over-drink so as to get in an embarrassing situation.