This is Hunting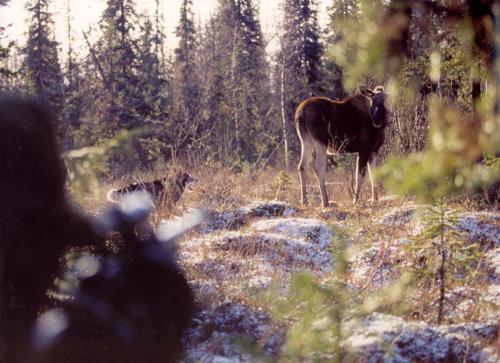 Sweden
3 responses

• Germany
12 Jul 07
This must have been a great day for you matte5. What a big animal. I have never seen an elk and never eaten elk meat. We just do not have elks here but in the zoos. One of a day I will see elks myself, I know it. Good luck with your hunting. You have a great dog.

• Sweden
12 Jul 07
Thanks Inky. This elk is just a small one around one yeare old. Elk meate taste loveley I hope you will try it some day, and if you want to see elk you can up here in sweden too watch them. Yes my dog is greate in the woods hunting. Hawe a nicr day.


• United States
14 Sep 07
Good pic Matte. You must really like photography and hunting along with that. Seems like you have a great time out in the woods like that.