have u ever been to lijiang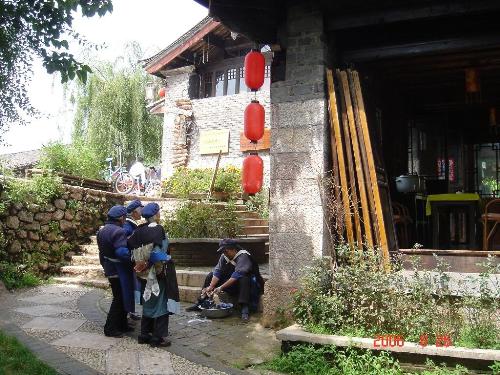 China
July 12, 2007 8:39am CST
lijiang is a small old city in china. i think it's the most beautiful place in china. have u ever been there? if u want to go china for travel,never miss it.
2 responses

• Romania
12 Jul 07
Well there are a lots of places in this big world which I did not visited, and I wish to do it. I've always said if I win to Lottery bid enough, first i will see all the world , all the places I have ever wanted to visit. this is my great dream in this life, but never will happend cause I am not so lucky to win to lottery, and otherwise it is no chance for me to have so much money. I will see only small places, once for one year, in my family holliday. I would like to see China! I saw more tv shows about it. Great country!I rated your photo, you could post more photos from your country.I guess we all have to posts some picture from our countries to see more places from each other countries. Take care!

• China
12 Jul 07
i have the same dream with u! and 'post more photos'is quite a good idea,so we can see more places,i'll try my best!

• United States
13 Jul 07
I've been to China, but not there. What big city is it near? I was too lazy to look it up, but I'm sure it's nice. Is it in the mountains?