Root canals - before and after

United States
July 12, 2007 4:14pm CST
Have you ever had a root canal? How did you feel before it (nervous, relaxed, etc)? How did it go? How did you feel afterwards? I am facing a root canal next Tuesday. I've heard many horror stories, so I am very anxious about this. How did you face yours? Thanks to Perspectives for the suggestion to start a discussion on this topic.
3 responses

• Philippines
16 Jul 07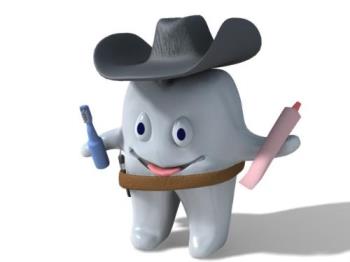 Just relax. It's normal to have anxiety before an operation is done. I have been operated on several times but never got a root canal, well thank goodness*LOL*. But they say that the worst type of operation or process is during an eye surgery. I had that before and it was really horrific, you had to be awake and should open your eyes in the whole process~ imagine that! But for you, don't worry, if you have confidence in your dentist just trust him. Yeah it will have pain but not as you expect it to be. Good Luck. Here's a joke to keep you OFF the topic hehehe..: Employed as a dental receptionist, I was on duty when an extremely nervous patient came for root-canal surgery. He was brought into the examining room and made comfortable in the reclining dental chair. The dentist then injected a numbing agent around the patient's tooth, and left the room for a few minutes while the medication took hold. When the dentist returned, the patient was standing next to a tray of dental equipment. "What are you doing by the surgical instruments?" asked the surprised dentist. Focused on his task, the patient replied, "I'm taking out the ones I don't like." =)

• United States
18 Jul 07
Thank you for the encouragement. I had the procedure done this afternoon, and it went well. There was very little pain, which is what I was worried about. I'm a chicken when it comes to pain. lol. I would not want to have eye surgery. That must have been bad. And thanks for the joke. It was funny and appropriate.

• Canada
17 Jul 07
Hi DanaMark..I appreciate your mentioning me in the discussion. You are indeed a man of integrity. I assumed you root canal has been done by now..just wanted to check in and see how you are doing with it. My thoughts have been with you and still are. Hope you are okay. Warm regards

• United States
18 Jul 07
You are welcome. Thanks again for suggesting it. I feel a little like I stole an idea you could have used. The procedure went well this afternoon and I am now in recovery mode (which means I don't have to do any work around the house for a while. lol)

• Malaysia
12 Jul 07
I've had a root canal done once and all I can say is this: It wasn't as horrific as I imagined. I was also very nervous before I had it done. I heard so many horror stories and how terrible the pain would be. Fortunately, my dentist was very gentle. She was awesome. I had a few injections to numb out the pain and I hardly felt anything. Of course it hurts a bit, but it seriously wasn't as bad as I've been told. Don't worry DanaMark. You'd get through it just fine.. :)

• United States
12 Jul 07
Thank you for the encouragement. It is good to hear from someone who didn't have a completely terrible experience. I had to have a lot of dental work done when I was growing up, and we had a very old, quite rough dentist. So I have always hated the thought of even going to a dentist. Then when I have to have extra work done, it is that much worse. Oh well, in a week I should be feeling better. Thanks again.