Do You Enjoy Having Your Photo Taken or do you Hate It?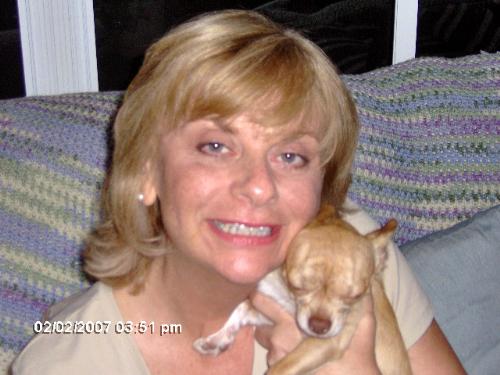 United States
July 12, 2007 8:15pm CST
I had to have a photo taken of myself for a project that I'm working on. I put it off all day because I hate having my photo taken. I took great pains to do my hair and make-up, but I needed my puppy to give me some confidence. I went through many photos before I chose this one. It was the best of the bunch, but I still hate having my photo taken and it's not getting any easier as I get older. Do you also hate having your photo taken or are you one of the very lucky people who is highly photogenic and you not only love the camera, but it loves you back?
10 responses

• Singapore
13 Jul 07
Well, to be honest, I don't really like taking photos. Perhaps it has to do with my Dad forcing me to take photos when we go on excursions/travels when I was younger. It became a "natural" aversion now that you mention it.

• United States
13 Jul 07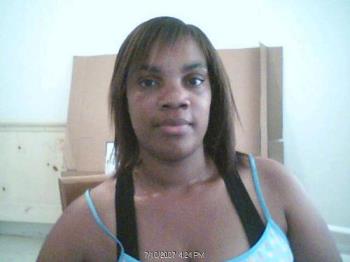 I never like to take pictures or even smile to get my license done. I am taking these depression pills and boy I have been flicking. This picture I took yesterday for my daughter. She is so very happy to see the picture. I can't believe a pill can make me happy for a while.

• Philippines
13 Jul 07
Well when I was in college I love that picture takings...but now I only do that occasionally with my children... but i many in the office, I used them in my friendster...

• United States
18 Jul 07
I am reaaaally not photogenic at all. It takes a lot of tries to get a good picture of myself. I hate when people start taking pictures of me. I wish I was photogenic!

• United States
18 Jul 07
I am too late to reply as i was absent for a while from mylot. So friend, once again with you.... yes I enjoy having my photo taken but if they dont come out well i get angry and i throw them off. I want to see my nice nice pics as many as possible......haha

• United States
15 Jul 07
It never bothered me to have my photo taken. It also at times depends on how well-made the camera being used is also, as sometimes, if the lenses aren't precise enough, yeah - it can change things without photographers & others not even knowing it. It also depends on the lighting in the area. Common things I have seen are mostly with hair color changes. Quite a few blondes end up looking like either red-heads or brunettes, & at times, red-heads also end up looking like brunettes. Also, sometimes, brunettes, or even those with jet-black hair end up with these mysterious blue streaks in their hair in the picture. Some of those mug-shots & pictures for ID cards, those pictures are usually the worst. Not just because of what I had mentioned above, but at times, the minute distortions make faces look so different that you need to take the person's word that it is indeed their picture.

• India
15 Jul 07
Hi wachit14!!I love to.I have so many photo albums of my photos.I have a photogenic face and wherever i go would love to take atleast one photo to keep it as remembrance.And i would love to take photos with my frineds and store them carefylly.You know they will become sweet memories in future .Smiles


• United States
14 Jul 07
When I was younger I loved to get my picture made but now as I got older (Yikes) It seem that I look bigger when I see myself on a picture and my hubby keeps telling me "No. dear it's just a picture and you look great" oh yeah he's lying LOL He knows that I have gained some weight and yet he has lost some hair oh my goodness. I don't have a pic posted here yet

• United States
14 Jul 07
It does not matter to me one way or the other. When I was young I used to do some modelling then I got so much primping, teasing, squeezing and smiling I got tired of it so now I dont go to any great length when I am having my photo taken.