Do you dread thunderstorms?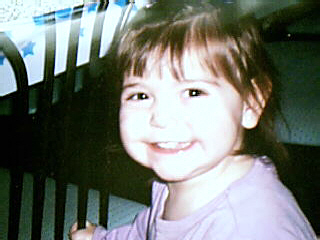 United States
6 responses


• United States
16 Jul 07
lol, thunderstorms can be frightening, thanks for the response!

• United States
16 Jul 07
First of all, Sammy looks so cute! And with the thunderstorms, I LOVE THEM! The only reason I hate them though is that if the power goes out we can't get any water because I live outside the city and we have eletric wells. So when it starts to storm, I have to fill up the bath tub lol

• United States
16 Jul 07
Thanks from Sammy! That must be a real pain when you have no power, gosh I would forget to fill the tub and end up with no water, lol :) Thanks for the response.

• United States
15 Jul 07
I do not like to drive in them when it is dark out. My daughter is petrified of them, so yes I dread them in the sense that if they wake her up I am gonna be up for a while.

• United States
15 Jul 07
and up and up, I have been there myself. lol thanks for the response!


• United States
15 Jul 07
lol, I am with grandma!!!! thanks for the response

• United States
16 Jul 07
I love Storms! I get all excited when i know one is coming..except my back..i have severe arthritis and when its about to rain i get in a great deal of pain..but..anywho..i will turn off most lights..and turn tv off and just watch and listen..i love lightening especially..its so beautiful! My son used to be scared untill we sat on the chair together and watched and i ohhh'ed and awwww;ed lol..and then he relized if mommy isnt scared it will be ok..so now he runs and turns things off and gets excited with me lol..but i will tell you what..the first i hear of any kind of tornado watch or warnign and im crying and looking for a place to go..yea i freak out alot..they are my worst fear..and we dont realy ever get them here..lol..its just the idea..oh well..but i do love a good storm:)

• United States
17 Jul 07
Sounds like fun! Thanks for the response.....:)

• Southend-On-Sea, England
30 Apr 08
I absolutely dread thunderstorms, and it seems that here in the UK we only have to have one day of warm sunshine, and it ends in a thunderstorm. Of course, I'm sure our storms are nowhere near as severe as those in other countries, but I just have a terrible phobia about the lightning. It isn't so much a fear of me or my house getting struck by lightning, as I realise (at least in this country) the likelihood of that is low, but the lightning seems to home in on something almost primal in me. If we have had a warm sunny day and it starts to cloud over, I begin to get very anxious in case those clouds are storm-clouds. During a storm, I dash around unplugging all appliances, I disconnect my modem from the phone line, then sit fidgeting, just waiting with gritted teeth for the storm to end. I think my fear began when a house next door to the one I was in was hit by lightning, and it exploded like a bomb. Luckily nobody was in the house at the time. I was aged about 10 or 11 when that incident happened, and have been phobic about lightning ever since. It's odd though that I can't resist surfing the weather sites on the internet and looking at photos and watching video clips of thunderstorms. I suppose it's a safe way of trying to learn to enjoy them.