Optimus Prime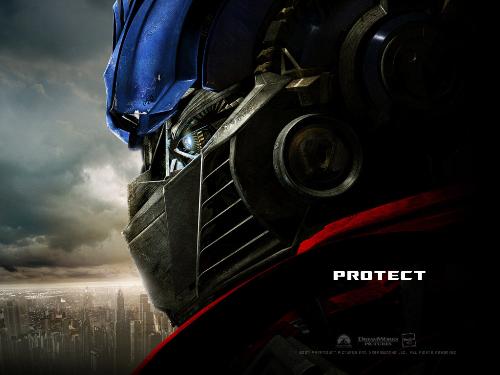 Philippines
July 15, 2007 7:02pm CST
He is by far the best transformer I have known. In all his incarnations, he has showed his compassion toward any living being, may it be organic or mechanical. Prime does his best to protect them at all cost, even with his own life. In the 2007 movie, he has also shown this trait, which makes him the ideal leader of the Autobots.
5 responses

• Philippines
16 Jul 07
I agree in what you said. Optimus Prime is the best Transformer. And I also believe that his appearance resembles a handsome robot. Anyway, I had been watching the old transformer when I was a kid. I also like Omega Supreme and Bumble Bee but I think Bumble Bee has been taken out from the modern Transformers.

• Cebu City, Philippines
18 Jul 07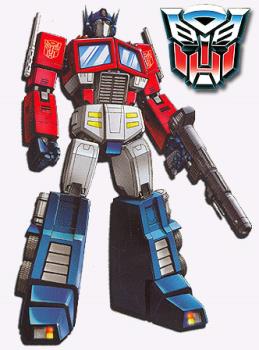 I also like Optimus primes, for me he is the best, I liked him evr since Iw as a kid and it has not changed after so many years.

• Philippines
18 Jul 07
That is so true. He will always be the best. And like you, I also felt this way ever since I knew him in the Generation 1 series. His character has always been, by far, the most compassionate of all Transformers.

• Philippines
17 Jul 07
Hello azteczuma!(",) Go Optimus Prime!(",) In the movie, when he is having his speech about saving the humankind, the people in the movie house, including me, clapped and cheered because he is very compassionate. Optimus prime is the best!(",) Such great character. Hope that the leaders of the nation will be like him and this world will become a better place to us and the future generation.(",)

• Philippines
18 Jul 07
That is so true. If all the leaders would follow Optimus Prime's principles, then most likely, the world will be better. Compassion is a virtue that every leader should have.

• India
21 Aug 10
I am fan of optimus prime who defends for the good and against bad!

• United States
20 Jul 07
I admit that Prime was just about the only saving grace for the movie, as I'm the minority that was not happy with the movie (look for my discussion to see what I said). I got all "school boy happy," bordering on mega dorkyness, when I first saw him! Optimus...Prime! WOW! What really made me go wow was (if I remember right) is that they had the one who did his voice for the cartoon do his voice for the movie. Anyone know a source for this? The other thrill was *THE LINE:* "One shall stand, one shall fall!" You tell him, Op!