india bowling atrength in one dayers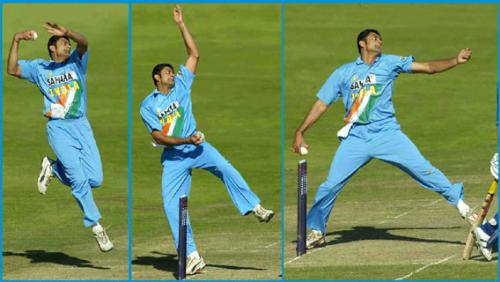 India
July 16, 2007 1:26am CST
hi friends, what do u think about anil kumble, he should be in indian one squade or should play test matches only. in my view he still has potential to play one day matches as he is safe and economic bowler.
3 responses

• India
17 Oct 07
I dont think he should be brought back. Instead more young players who are all rounders should be introduced. Harbhajan is doing well since return in T20 WC. he is also good in the present series with aussies. Piyush Chawla Romesh Powar Murli kartik we have many geniune spinners but they are not exposed to international cricket for constant and thats why their skills are lacking.Anil Kumble is too weak at feildind and is always target in that case.So keeping a weak link is not good option but trying something new with a view of good future ahead should be the aim.

• India
18 Oct 07
Hi pbarjatiya, thanks for your response.I think aniul is a diffrent kind of bowler he is still needed for test cricket til wedid not get other consistant spinner we have only two in bench harbhajan and murali kartik. harbhajan is quite good and attacking but murali is notthat much consistent on pitches outside india. I think anil is still better on foreign pitches.

• India
17 Oct 07
Hi Mahesh! I like Anil Kumble. I think he still has the potential. Giving way to new blood definitely should not be at the cost of those who are still good at the game.

• India
25 Oct 07
Actually, yes. Anil Kumble deserves to be the team. He is a hard worker and has always given 100%. As long as you are fit, age should be no criteria at all. England and Aussies have also had players playing up to their 40s. Graham Gooch played till he was 40. There are many others who did. So why not Anil.