Eat organic food, keep disease at bay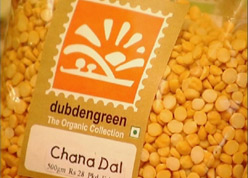 India
July 17, 2007 8:05am CST
The flavonoids in organic food protects the body against diseases. Nutritionist ishi Khosla. " The study says that presticidse are the most probably responsible for killing the amount of antioxidants present in the vegetables. Flavonoids have shown to reduct high blood pressure, lowering the risk of heart disease and stroke.
2 responses

• United States
18 Jul 07
Organic food is the best, especially organic fruits and vegetables. The difference between an organic orange and a non-organic orange is crazy!!! Organic food not only looks better it takes better too. I currently live in Ohio and it's hard to find a variety of organic foods. Luckily I'm moving to Portland, Oregon in a few months. It's more organic friendly out west. Hell it's more green friendly!!

• United States
17 Jul 07
I agree, organic food is much healthier. Unfortunately it is also a lot more expensive. I usually can't afford organic food. I only ever get organic cereal when it's on sale. Someday if I can afford it, I hope to switch to mostly organic food.