Favorite Smell?

United States
October 25, 2006 10:52am CST
What's your favorite thing to smell? flowers? fresh baked cookies?
9 responses


• United States
25 Oct 06
I love the smell of lilacs in the spring. I just wish they had a longer season, like all summer!!

• United States
9 Dec 06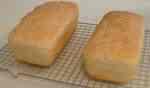 fresh baked bread is THE smell that is my absolute favorite. I know from time to time I smell something that reminds me of my childhood, however the bread from the oven remains my favorite.

• Italy
25 Oct 06
the smell of washed body:)

• United States
17 Dec 06
My favorite smell is pine. I love the smell of pine because it is so clean and fresh. I love the smell of Pinesol and pine candles...normally only available during the winter holidays. I love smelling the Christmas trees during the season. And not all pines smell the same. There are some evergreen trees that smell almost like lemon! If you get the chance to go to a Christmas tree stand with different types of trees, go and smell the differences. Just pinch a couple pine needles off the tree and rub between your fingers to release the smell of each tree. It is an amazing smell!

• Canada
25 Oct 06
love to smell fresh cut clover on my to work in the morning

• United States
25 Oct 06
my favorite smell...would have to be honeydew it just has this crisp wonderful scent.