what your favorite food on the morning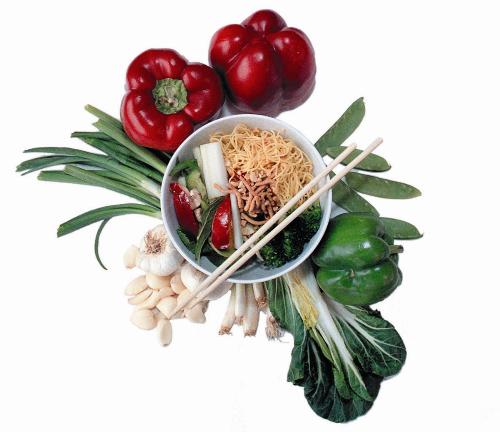 Egypt
10 responses

• Philippines
12 Oct 07
Hi mannon. In my breakfast, I usually eat breads at least three to four pieces with cream cheese fillings. Sometimes, I used to eat rice with fried eggs or cereal corn flakes in the morning. Of course, my breakfast will be incomplete without drinking a cup of hot chocolate or tea. That's it. Have a nice day and God speed!

• United States
18 Jul 07
I love fried eggs in the morning with buttered toast. gotta have them dippy though so I can dip the toast into the egg, then I make a sandwich with the whites with the rest of the toast and some ketshup.

• United States
18 Jul 07
I like to have a glass of warm water with lemon in it when I first wake up. Then to eat, my favorite breakfast is oatmeal with poached eggs mixed in it. What about you? I notice you are new. Welcome, mannon. I hope you enjoy it here at myLot. There are some wonderful people to get to know and learn from. It is a little overwhelming at first. I recommend reading over the guidelines very well, then as you are looking around on the site things will begin to make more sense. There are a few things you can do to try and increase your earnings. First, you really want to concentrate on quality, detailed discussions or responses~ avoid one liners. You can earn a little extra by unloading photos that tie in to your discussions. Rewarding "best responses" to people (found about each response you receive) is a good way to begin building your reputation on the board. For more in depth recommendations see my profile. Feel free to contact me with any additional questions (you will first need to add me to your friend list on order to send me a message.) Enjoy yourself.


• India
23 Jul 07
The first thing in the mornings i have banana and milk while i leave for college and then after some two hours i have something to eat in our college break....

• Brazil
23 Jul 07
Hi everyone! I am new here! And I am brazilian, so I imagine that our traditions are differents! Now, about my first food: When I wake up I have a warm cup of milk with chocolate, sometimes I eat bread with cheese and ham or other kinds of bread with cream cheese. I like to eat toasts with jam or butter. Yoghurt with cereal is nice too, and also a cake. But now, I am on vacation and my first meal is normally my lunch.

• Singapore
20 Jul 07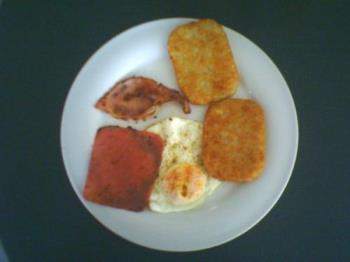 A cup of freshly brew coffee and follow by my favorite breakfast, Sunny side up egg, bacon, ham and bake bean. I can only have it during weekend. On weekday, I am always rushing to send the kids to school and getting to work. And breakfast is just sandwich and a cup of coffee that I grab from the company cafeteria.


• United States
18 Jul 07
I happen to be one weird eater i dont like normal breakfest foods! I prefer left overs cause I normally eat a sandwich at 7am then have more food around lunch 11/12.... Cold food is great when I am home to eat breakfest my sandwhich is on the run before i hit the pool for my two hour swim ... but trust and believe i am starving when i am done with my 1 and 2 mile swims.

• United States
18 Jul 07
In the morning, I really can't have a big breakfast, so I have somethng quick like cereal or a bagel...I try not to eat anything else until later in the day...