What Do You Want?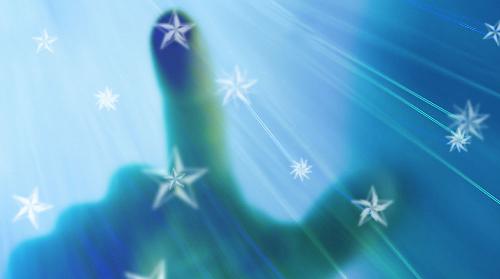 United States
July 18, 2007 4:18am CST
What do I want? I'll tell you what I want, what I really really want LOL I want to know that I'm a good mom; I want my son to be happy, healthy, and safe all the time; I want to be able to take care of myself; I want a little luxury in my life from time to time; I want to travel the world and experience different cultures... Now tell me 5 things you want, and I'll have Harry Potter wave his magic wand for you:)
4 responses

• United States
20 Jul 07
heehee, tell you what i want what i really REALLY want! this is a great topic!! 1) - i want to be able to pay ALL my bills every single month ON TIME 2) - i want to feel loved by my hubby more often (we're just under a lot of stress right now, i know that's both of our probs) 3) - i want my son to always feel love from me, even if i get upset 4) - i want a house with a yard for him to play in 5) - i want to buy myself a present once in awhile...need to treat myself cuz i don't ever

• United States
20 Jul 07
hahaha I was listening to the spice girls when I posted this.... not on purpose it was online LOL thanks for sharing frecklelip :) I hope you get want you want!

• United States
20 Jul 07
right back atcha! we all deserve what we want right? is it too much to ask? ha, guess we're not asking the right people!! HAHA!! i need some RICH people in my life, LOL!!!!

• Orangeville, Ontario
18 Jul 07
I want to be a published author. I want my children to be happy, safe and successful. I want my husband to take better care of his health. I want to travel to Hawaii and Ireland. I want to be financially stable. If not Harry Potter, where's my Fairy Godmother?

• United States
19 Jul 07
I already left a message with Oprah for you LOL

• Singapore
24 Jul 07
this is a cute discussion. here are the things I want! 1. those in poverty to have enough to satisfy their needs, including educate their children at the least 2. to have a happy family 3. to travel the road less taken, perhaps to interesting places like bhutan and samoa and fiji 4. to see my friends happily married 5. to have a fulfilling life that contributes to the lives of others.

• United States
24 Jul 07
I think after posting the other ones during one sitting I started to get a little silly hence how this discussion came about. I was posting this at some awful hour in the morning LOL those are some really good things to want squaretile.

• Northern Mariana Islands
18 Jul 07
Hello Maddysmom! I too want to be a good mom and my children to happy; I only hope that the lord would allow me to live long enough to experience all their happiness in life. Lord knows I am not exactly up to par with my health because I am a smoker…lol.. At this point in my life, I really want to finish my school so that I may provide a better opportunity for my children. I want my son to be able to go back to attending private school, I want my son to be able to be himself with out others passing judgment on him because of his disability. I want my second youngest daughter to be more compassionate towards my son, because she has come to the point where she is fed up with his behavior, she is only five and doesn't truly comprehend why her brother is the way he is. I want my youngest daughter to continue to show beautiful traits that she acquires, I want my kids to know that all though I can't give them all their wants in this world, and I do my best to provide all their needs. Most of all I want my kids to be able to look up to me when I graduate from college knowing that they too can accomplish all they set out to be. I know that is a little more than you asked for….but that is what I want:)