Difficult to maintain relationships?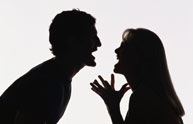 India
July 18, 2007 5:01am CST
Yes, this days couples are finding it very difficult to sustain relationships. I dont understand why they keep changing their partners. Be it any normal man or woman, they do face a lot of problems. Relationship are going haywire because of a lot of stress around couples. THey seem to be quite confused these days. They want 2 be in a relationship b'cz they just want 2 be seen with someone. Their is a lack of understanding between them.
2 responses

• Malaysia
18 Jul 07
Yeah, I can see that too. I can't speak for anyone else, but I do wanna say that I'm proud to have a relationship that's coming to its 6th year now. It was never always pretty. We've had our downs, but we managed to pick things up and carry on. I don't see why things had to end just because it was a bit rocky. I'm glad that I didn't give up because right now my relationship with my boyfriend can't get any better. We're both very happy. :)

• India
18 Jul 07
Thats great, to know from u about ur relationship. Many ups & down coming in life so just keep it up & dont let it fall...

• Philippines
19 Jul 07
Problems will always be part of every relationships, may it be with your friends, family or husband/bf, but what's most important is you sit & talk about it. No relationship is perfect, that's why everybody has to compromise and meet half way. All we need is love and understanding.