Do you like your cell phone with lot of features or the simple one that serves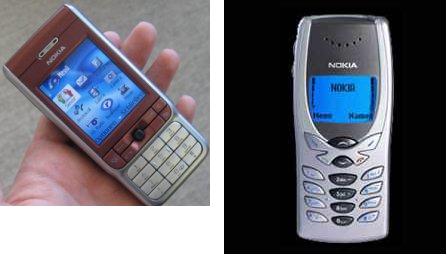 India
July 19, 2007 12:38am CST
the purpose of talking? I bought a cell phone with camera,blue tooth,web browsing capability and a lot of features which I hardly use.In the beginning taking snaps was fascinating.Not any more.With all these features it takes more time to boot up.So in emergencies I grab my old toy which is very basic with great relief.How about you?
10 responses

• United States
19 Jul 07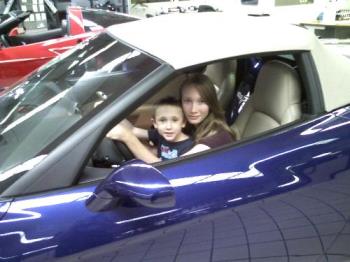 I want my partner's phone! ha ha He and I both have phones that have the text messages, web browsing, camera phones. Of course, he also has the 3G phone so he can watch videos/TV on his phone. And he has letter like a keyboard. Which...I wish I had because it just makes it easier to text. But I do like my camera phone. It entertains me. I love photography. And when I am out and about and bored...I will play with my camera phone. Only now...when I am with my partner, I will play with his camera phone instead because it is better. ha ha Even tonight, when we were out getting him a new/used car...I didn't have my camera to play and remember the time. So I broke out the phones and started having fun. I even took some pics of my youngest son and eldest daughter in a very expensive car!!! ha ha So see...having a camera phone comes in handy for me.:)

• United States
19 Jul 07
I am pretty happy with the mega pixels. My phone has a 2 mega pixel camera. Which...isn't the highest but at the same time, it is a pretty good quality print for a regular sized picture. :) Only problem is movement. If you move a bit, it easily blurs. So, I have to remind myself to hold my breath. I took on pic tonight that I didn't hold my breath and it was a bit blurred. I was a bit disappointed because I only took one shot of that happening. But I am still pretty happy with the quality. At some point though...the camera phone will have a stabilizer put into it. :)


• India
19 Jul 07
I like my cell phone to have some features like cam, blue tooth and a fm. i dont want my phone with all latest features because its not easy for usuage and time consuming too. It really depends upon someone who likes features of a mobile for its usage.I feel internet usage through cell phone is useful for many business people as they could use this feature whereever they go which is handy to carry and use.

• India
21 Jul 07
I like the most updated phone with wel-sound features.This day is not for simple phone.

• India
22 Jul 07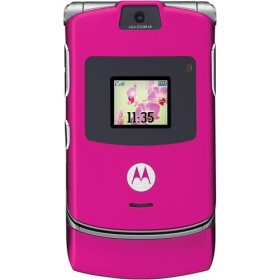 Thanks dear.The avtar is my favourite.....You can shop here for the latest cellphones at cheapest rate. http://www.amazon.com/b?node=301185&tag=manassite-20&camp=15429&creative=332485&linkCode=ur1&adid=1GD00F9DKH89CZ242RW1& Thanks buddy.

• India
22 Jul 07
i will think in two ways if the price is higher then i will prefer for more features and if the price is less then i will prefer for less features and the cell design will also be like that in which that serves for more

• China
20 Jul 07
I don't like some of the functions of mobile phones, for me, as long as you can answer the phone, it can be information, clear voice, can be a convenience, that is enough.


• Indonesia
20 Jul 07
I like it with lost of features,..I have a Nokia N73,,i use it to call, text mssg, take pictures, take video,..calendars,.health diary and so on..,,it is very useful,,imagine you can get all those in one price :)

• Philippines
20 Jul 07
well, i would love my cell phone to have many features but its to often to use the special features because the only thing i use was the text & call program.. i also use hte camera for picture taking and internet for me to surf the net.. blue tooth usually contains virus from transfering files to other cell phone.. i would rather use thre simple one than the special feature..

• Philippines
19 Jul 07
As much as possible, I want a cell phone or mobile to have many features because it is very handy. If it has many features, it only means to say I do not have to carry so many stuffs with me. It would be very convenient but if having too many features mean having the most sensitivity, it will be better if a cellphone would be just a simple cellphone with the call and texting facilities.

• United States
19 Jul 07
Well my phone does have all of these features on it, but I never use any of them, I rarly even use the phone itself. I like to have it when I am away from home, and in case of emergencys, but I do not really like to talk on the phone alot.And I could care less about all of the features on it.