what is your favorite burger?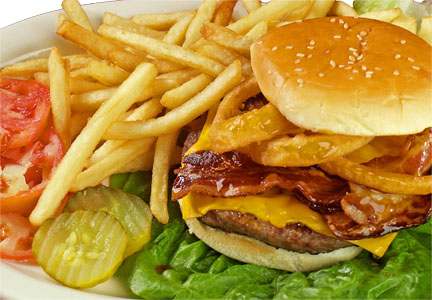 United States
July 19, 2007 2:23am CST
i really love eating burgers! especially when the patty is real thick and juicy and with coleslaw and tomatoes. the picture makes me hungry right now. anyway, what is your favorite burger?? mine is double cheese burger or bacon mushroom melt. mannnnn i love burgers!
4 responses

• Philippines
6 Dec 08
I like Burger King's Whopper because i love grilled burgers! Plus it's cheap too especially the budget meal because you already have the burger, soda, ice cream and fries. What more can you ask for? I love Burger King!

• Philippines
7 Apr 08
i like KFC burgers like zeengers that was soooo hot. wew... i was liking about to eat now but i dont have money yet...

• Philippines
13 Sep 07
I love burgers from burger king and hotshots! They are very tasty and juicy because the patty is grilled. Plus the veggies on it and lots of cheese is yumyum!