which is better???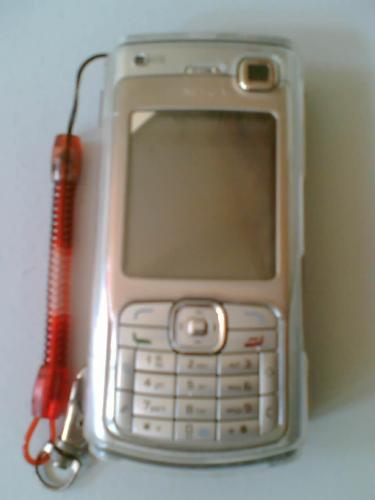 Philippines
July 19, 2007 6:20am CST
am wondering if sony ericsson is better than nokia? why? in what aspect(s)? for example N-series versus W-series...
4 responses

• South Africa
19 Jul 07
I have used many different makes and the top two are Nokia and Sony Ericsson. At this stage Sony Ericsson has way surpassed the expertise and quality of Nokia. So I prefer Sony Ericsson at the moment. I have a Sony Ericsson W880i and it is amazing. It is simple and user friendly. The camera is of excellent quality. It really is just a geat phone. The N series of Nokia is not user friendly and I have had this feedback from many different people. Nokia always used to be the best on the market but not any more. Maybe now that they have joined forces with Siemens they might be able to pull something out of the bag but that remains to be seen yet.

• Philippines
19 Jul 07
thanks. i would like to agree on ur insights. hopefully by deceneber i can aquire a SE unit. i have been wanting W850i or w900. on the other hand, merging of siemens and nokia brings excitement to me. i hope they can make a product thats user friendly with no hangs. hehehe

• South Africa
19 Jul 07
The SE W900 is not in our country yet and so I am not familiar with it at all. The W880i is that latest model in our country and I paid R5 000-00 for it cash. So it better last me a long time. Everybody at work has the W850i and it is a really nice phone. Yes it is going to be very interesting to see what Siemens Nokia / Nokia Siemens are going to bring out. It could work well as a combination as on their own Siemens were not very good, but together with Nokia, they could just perform better.

• Philippines
19 Jul 07
may know from what country u from? am from philippines.


• China
19 Jul 07
I have never used sony ericsson. I have used top, kejian, soyea and nokia. Of them four, nokia is the best. It is my favorite because the battery lasts longest. It lasts as long as at least seven days to eleven days. Hope you like it.

• Philippines
19 Jul 07
ah okay. thanks for ur insights. actually am using a nokia phone now. but am having problem coz it hangs from time to time. my BL_5c battery would only last for a day.

• China
12 Aug 07
I am so sorry for the problem that your cell phone has brought to you. Hope you will soon get a better one.

• Philippines
22 Jul 07
I have turn my back on nokia like 4 or 5 years ago when i switch to motorola. Nokia is user friendly but it can't satisfy my needs. Im a fan of motorola eversince but its just now i tried to use a w550i and wow i really love the phone. Im planning to upgrade to another w-series. I bet its better than the N-series. My boyfriend uses N-series and he's planning to switch to motorola or SE. Some things i don't like about Nokia -depreciates so fast -it hangs all the time that you have to restart your phone -The handset is slow in opening programs -battery doesnt last longer

• Philippines
22 Jul 07
thanks for ur insights. i guess i would have to get a SE unit in due time. am just finishing my contract that provides a n-series phone.

• Philippines
20 Jul 07
im using nokia. so i dont know much about ericson. my brother used to have one, and i find it very difficult to use. i even prefer motorola than ericson

• Philippines
20 Jul 07
motorola is also nice but til now am not still yet convinced to have one. but if a postpaid offer me to have a motorola unit i guess i would try.