PC or laptop?

Netherlands
October 25, 2006 12:19pm CST
What do you like better and why? I like a laptop because you can take it with you and it's great to have one if you have studies (so you can take it to school with you). Also, a laptop needs less room and I've only got a small bedroom. I think the bad thing about laptops is that they get dust inside all the USB ports and stuff because they are open, it may cause it to get broken faster; or so I've heard. Also, it's harder to put extra disk space etc. in a laptop, it isn't upgraded that easily.. but personally the benefits I have from a laptop are more important to me than the things they lack. Please tell me what you like better and why :)
11 responses

• United States
30 Oct 06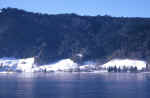 I like laptops. I like being able to take my computer with me when I go on vacation and I like being able to use it anywhere in the house. I have one with a huge harddrive and 1.6 mhz processor. I vacuum it every time I vacuum the house to keep all the ports dust free.

• United States
30 Oct 06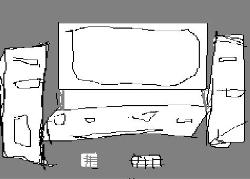 i prefer pcs over laptops they offer better computing pwer:) The keyboard on laptps are 2 small...yup can add a keyboard but then its too cumbersome carryin the keyboard arnd evwhere . hmm better screens ....hurt ur eyesight less more shock proof easier to add addons(well thats not too difficult in laptops if u have the rite tools tho) the only adv with laptops like u said is their portability.....and i prefer usin the resources i pay for when at school:) usually so am not just a word user + emailchecker ...so dont really like laptops

• Finland
30 Oct 06
You make excellent points there. One thing why I don't like laptops is that if it gets broken (hard disk for example), It's very hard to fix yourself, even the next door nerd kid can't replace it with a new one. Of course, If it has an insurance, you can leave it for the PC store, but here comes another problem: It can take several weeks! On a PC, changing a single part is a problem of few days, because the components are standardized and fits most of home PC's. Laptops, however, have their model-based parts, which have to be ordered from the factory (will usually take alot longer).

• United States
29 Oct 06
I prefer a Desktop Pc because I don't like the little keys and the smaller screens of a lap top though as for screens they are making larger ones. I just think more then anything thing I am just use to my desktop pc and therefore more comfortable with it. I also like that I like also that I can add more stuff to a desktop pretty easily.

• United States
29 Oct 06
laptop only because I can take it with me and get on the internet at a coffee shop not just at home.


• United States
29 Oct 06
Laptop, because it is mobile and I can take it where I need to which is important because I am a truck driver. Besides it always good to have something to sit in your lap. (I couldn't resist)