What do you do if/when your autistic child developes a new "habbit"?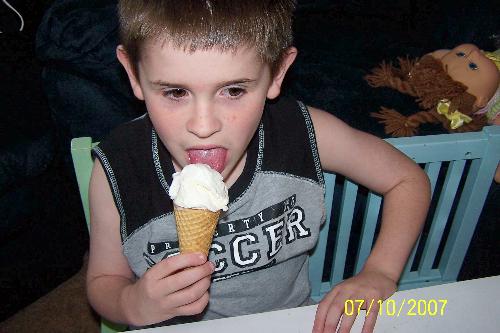 United States
July 19, 2007 7:16am CST
My son is 7 and mildly autistic. He talks, is mainstreamed in school, and does a lot of "normal" child activities. He does some stimming; it doesn't bother me a whole lot because he does speak and is beginning early stages of conversation. However, he just started a new self-stimulation noise. He keeps clicking or clucking his tounge. Maybe he realized it's a new noise he can make. But, it's quite annoying and I don't want it to develope further. I keep trying to tell him to stop making noises. That only works for a few seconds. I don't want him to be made fun of, or to be a disruption. However, I do think he knows he cannot do this in school, church, or whatever. Any suggestions? Thanks.
2 responses

• United States
9 Aug 07
Be concrete - and offer a replacement behavior that will not annoy you. Stimming of one sort or another is something AS people need to do, but learning to stim in a way that is socially acceptable and non-disruptive is important too.

• Philippines
19 Jul 07
Acquiring new habits is normal for all kids whether regular or autistic. The best way to deal with this is to distract his attention. Make sure that his attention is diverted to another thing so that he will forget his new found habits. The same tactic works for regular children -- distraction. If this works for a few minutes only try diverting his attention on something else again. Your patience will really be tested at this stage of your child's life. Just stretch out your patience for your son. Always remember that you are lucky his situation didn't get worse than what he has now. He just has mild autism and not very burdensome than other cases I've encountered. I volunteer in a center for children with special needs. Have a nice day!