The Emmy Nominations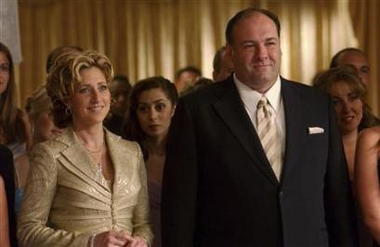 United States
July 19, 2007 5:13pm CST
They announced the nominations for the Emmys on tv this morning. In my opinion, there are far too many award shows these days. Hardly a month goes by without some award show or other being aired. My question to you is: Are these shows really relevant any more? Have they become to commonplace. I think there is nothing wrong in being recognized for your talent, but, please. Most of these people are not that talented anyway. Just my opinion.
3 responses

• United States
19 Jul 07
The only ones I pay attention to are the Grammys and the Oscars, but I am oftened dishartened by these as award decisions are made on a political basis rather then on a artistic/talent basis. I think these award shows may mean something to people in the business, maybe its easier to get a job or somthing in the TV business if you have an Emmy, but I don't think they mean that much to the general public anymore.

• United States
19 Jul 07
I agree, Aurone. In my opinion, we see far too much of the same people over and over. Especially since they are often not the most talented of the bunch. These shows have become nothing more than a media circus.

•
20 Jul 07
I am with you on this one - I think they are just getting silly and boring! I think there should be more awards for the so called ordinary people who have done something special - they deserve the recognition far more than a lot of overpaid , over exposed celebrities! xxx

• Australia
19 Jul 07
I love the Emmys and the Academy Awards - they are probably the only two award shows I watch (excepting the "Arias" - which are the Australian music awards - and I also like to see the results of the Canne Film Festival). The Academy Awards have been recognising a lot of international talent lately, and that's great too. Plus I love seeing the red carpet fashions. Superficial, I know, but I just love it. There have been some excellent quality TV shows that have come out of the US these past few years and I think they should be justly recognised. I love the Sopranos - that is a groundbreaking, very well written drama/comedy.