The Moon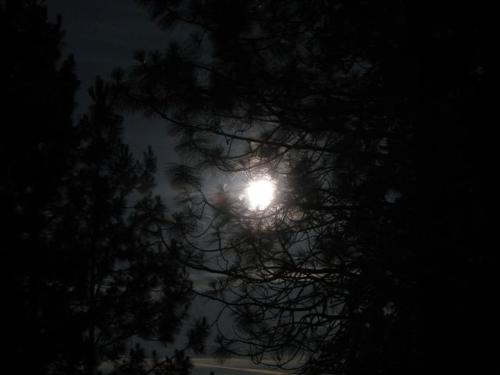 United States
July 20, 2007 4:56pm CST
While we were down at my Mom's on June 30th. Gene, my step-dad, saw that the moon was really full and pretty that night. So Jason went out to try and take a few shots of it. It took him several times and getting Gene's tripod before he was able to get a few good shots, this is one of them. Do you take good moon shots? Or have you ever tried?
2 responses

• United States
20 Jul 07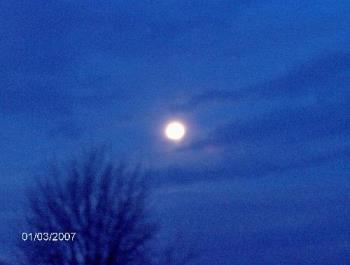 I find the moon very fascinating. I live with a wiccan so its hard not too.lol. I have several pictures of the moon. I believe that the picture I am including with this discussion is from January of this year. Thats what the date on the picture says.lol.

• United States
20 Jul 07
oh I really like that one. I love how the sky looks around it. Thanks for sharing :)

• United States
21 Jul 07
We have tried several times to get a good pic of the moon. But, alas our little digital doesn't have the power to get a good shot.