Bad Service while Traveling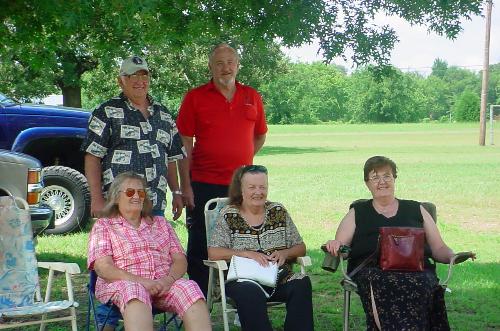 United States
July 20, 2007 7:31pm CST
Recently my husbands side of the family all traveled here to Texas for a family re-union. Everybody had their travel plans all paid for in advance and thought everything was going to go as planned. WRONG!!! To start off my husbands brother flew in on thursday. There was no shuttle bus like he had been informed there would be, so we got a call he was stranded 120 miles from us. So, jump in the car and drive as fast as you can without getting a ticket. Then his sister had paid for her Amtrak ride and the bus transfer to a town closer to us round trip in advance. Besides the train being 9 hours behind schedule she missed the bus(because the train was late) transfer time so she couldn't use that. All the train personnel would tell her was that they were running behind and hoped to make up the time somewhere along the route. She luckily could call me on her cell phone and I could then track the train online to inform her of the situation. Needless to say my husband and I had to go pick her up 168 miles away, not to mention the gas we used. Luckily her ride home was alot better. The train was only an hour and a half behind schedule. But my husbands poor brother hit the jackpot. We took him back to the airport and when he said we didn't have to wait didn't think much of it. All should go well Right? Wrong again. He forgot to take his watch off and made the bells go off. Then they took him to the side and did a body search and scanned him again. Then he also had to wait 3 hours for his plane. He said the staff at the airport was very rude and acted like it was a big imposition for them to have to do there job. There was only one other person in line behind him. I'll finish by telling you these people are in their late 60's and needless to say have decided to travel by car the next time. Have you had bad service tooTell me about your travel experience...Tammy
2 responses

• Australia
22 Jul 07
yes, i do have one... when i and my hubby are travelling to Gold Coast for a holiday... we only have 3 days so we want to make full use of those times... we have planned everything in advance and think that everything will go on schedule... wrong... the plane that we suppose to go is delayed for more than 6 hours... all the passengers already very angry and ask what we are suppose to do... some passengers have very important appointment in Gold Coast like me... the airline company just keep on saying sorry but the aircraft can't take off because of technical problem and they try to fix it as fast as they can... and they don't know when... they say that they can reimburse us our ticket money and we can transfer to another airline that go to Brisbane... i don't want to... how am i suppose to go from Brisbane to Gold Coast? they say, hire a bus... well, it is going to cost me another money and time... the worst thing is they say that they are going to cancel the plane and not flying until tomorrow... OMG... but luckily, it doesn't happen... after 6 and a half hours later, we are inside the plane and ready to go... but again, they delay for another hour to wait for passengers... needless to say, i arrive in Gold Coast very very late and wasted one day... it really annoyed me... the only compensation they give is only $8 lunch voucher which is not even enough to buy a main meal in the airport... well, it is better to be late than nothing... so my hubby and i just try to make full use of our left-over day to enjoy ourselves as much as we can... but i promise myself that i won't use the airline again no matter how cheap the airfare is...

• United States
27 Jul 07
Boy it sounds like you and your husband really had a bad experience. Sorry to hear it. The sad part is you can't really do to much about it unless you've learned how to walk on water or sprouted wings recently. I hope your next trip is much better. You guys didn't have time to mess with the airline having problems.. Thanks for shareing your experience..Tammy

• United States
21 Jul 07
Wow. Am I ever glad I travel by car. Those poor people. It is rough when things happen like that. It seems that the people I know who have taveled by Amtrak seem to always have trouble. People can be so rude and I hope your brother-in-law took down the names of the rude ones and reported them. They are in public service and should be professional.

• United States
27 Jul 07
If you have a choice, do travel by car. Besides getting to be with your other half and stopping when you want it sure beats you both having a bad travel experience and ruining your time together. Thanks for the reply.. Tammy