Help me name my new kitten please.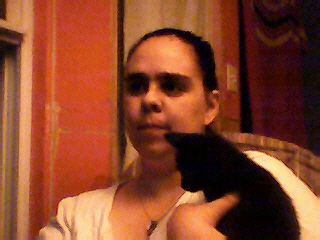 United States
July 20, 2007 7:50pm CST
We just rescued an 8week old kitten. It is male and ALL black with yellow eyes. He is totally adorable. My problem is I want a name that is totally diffrent and has to do with my religin a bit. I am Wiccan and I would love any Ideas you guys could offer. I will post a pic so you can see how tiny and adorable he is.
5 responses

•
21 Jul 07
I see that you've already decided on a name, but how about Merlin as a name? He was a famous wizard after all :)

• United States
21 Jul 07
Yeah that was one of the ones I though of too and considered it but when a friend came up with Onyx it just felt right.


• United States
21 Jul 07
I don't know of any Wican names, that I can help you with, but I have a black cat named, Pesto. I love the cat, and I love the name. He has such a great personality, and he's beautiful.

• Australia
21 Jul 07
I always name my cats to something they look like because they all have their own little personalities being a black cat you could name him Sooty or maybe even Lucky seeing as some people think they are unlucky which of courde they are not. good luck with naming your little treasure....