do u love icecream?????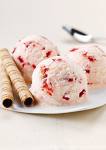 India
5 responses

• India
21 Jul 07
I think majority people like ice cream with few exception.I like vanila icecream.

• Canada
1 Aug 07
I can definitely say that I love ice cream. There is an absolutely wonderful ice cream store and cafe across the street from where I am staying in Arizona. I like having an ice cream store and a cafe in one place, because it combines two of my favourites; ice cream and coffee.

• Philippines
27 Jul 07
Ilove ice cream especially flavors cookies and cream, rocky road and cheese

• China
1 Aug 07
I like ice-cream especially in winter. How odd?!I like winer.I like snow .so I also like ice cream.The snow looks like the ice cream.It is so cool. haha...