Girl kills herself over fake version of Harry Potter ending. No Spoiler!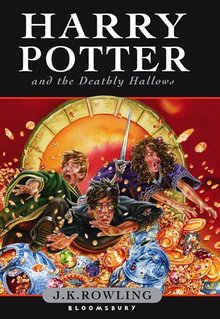 July 21, 2007 11:22am CST
There was a girl in the Philipines who downloaded a version of the new Harry Potter book which had a fake ending. This ending didn't go well with the girl and she locked herself in her room. Later when her mother called her for dinner she found her daughter had hung herself with bedsheets. What do you guys think of this?
2 responses

• Canada
22 Jul 07
... and i thought i liked harry potter. that is insane that someone could like a book that much. she must have had some other problems or have read something very disturbing to do something so crazy over the ending of a book.

•
22 Jul 07
Well when the police came in her room was filled with Harry Potter stuff...you know books, toys, everything you could posssibly imagine. She loved Harry Potter, sad she would die over it


•
21 Jul 07
sorry, what do you mean this time?? And i got this from another blog i read who got it over the radio...i challenge you to look it up on the internet and see if it's true...if you can't find anything then i am truly sorry for the lie i did not mean to make