Suggest me some good songs to store in my iPod

India
July 22, 2007 9:55am CST
I am new to this iPods and stuffs...i need some good songs to play in it...i listen to any kind of songs and what format should i use in my iPod ??
3 responses

• India
2 Aug 07
Selecting songs for your i-pod should depend on your mode in which you are.If you are in sad mood so you can play slow and emotional songs on your i-pod.If you are in party mood you can play disco tracks on you i-pod.If you are in romantic mood try listening to romantic songs.

• Malaysia
24 Jul 07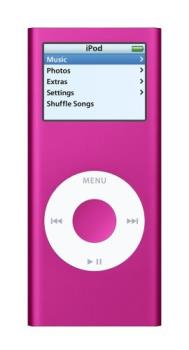 lots of songs that you can store in your iPod..some of my favourite songs nowadays are makes me wonder (maroon 5), wait for you (elliot yamin), over it (katharine mcphee), with love (hilary duff), the sweet escape (gwen stefani & akon), when you're gone (avril lavigne), 4 in the morning (gwen stefani), cupids chokehold (gym class heroes), promiscuous girl (nelly furtado & timberland), say it right (nelly furtado), big girls don't cry (fergie), not ready to make nice (dixie chicks) ..hehe..not sure if you fancy any of those songs but it's something for you to consider:)

• Philippines
23 Jul 07
So many good songs to recommend, maybe you can try the album entitled SUPERNATURAL of Santana, some reggae from Bob Marley like Buffalo soldier or No woman no Cry. Some country songs by Eric Clapton and Kenny Rogers or the Lobo. For the love songs, it could be songs from Air Supply or Carpenters. Or some Jazz by Barry White and Kenny J. I dont know how old are you LOL. what im recommnding are never fading music. as for the format, any format as long as your satisfied with the output.