Please weigh in... Paraffin or Natural Candles?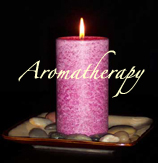 United States
July 23, 2007 3:22pm CST
Calling all candle burners... I'd like to hear your thoughts on which candles you like better -Paraffin, Beeswax, Bayberry, Soy, Vegetable, etc Candles and why. I burn a LOT of candles and found I like Bayberry Candles the best but they are too expensive and hard to find nowadays.
5 responses

• Canada
23 Jul 07
I've always used plain old paraffin wax candles. Occasionally I'll receive a beeswax candle as a gift, and those are good too. I also buy the dripless candles (whatever they are made of) at IKEA. I have candle holders hanging on the walls, so I like dropless.

• United States
24 Jul 07
I always used to burn the paraffin wax candles, and I have burned some of the gel ones. The ones I like the best are the soy candles though. The scents of them are so much nicer than most of the others that I have found. If you burn a lot of candles, you might want to consider making your own. It really isn't hard to do, and can save you a lot of money.

• Canada
23 Jul 07
I like soy candles. I find that if you have scented, they have the best scent throw.

• United States
30 Sep 08
Well, i just posted a discussion about being a candle burning fool, so I guess i qualify to reply here, lol I am mainly into candle burning for the scent, so my favorites that I have been able to try so far as the gel candles. I have one in my kitchen right now that has cinnamon sticks in the gel, and it puts off a great scent, and seems to last longer than some cand;es I have had.