Do you youtube? What do you mostly watch on youtube.com?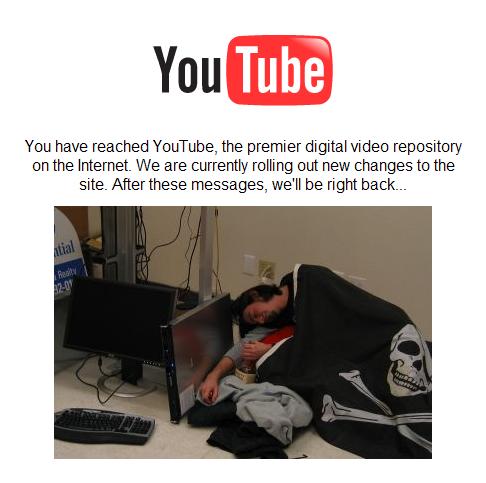 India
July 23, 2007 5:30pm CST
I mostly dig for funny videos..hilarious ones.Spoofed music videos(funnier ones). Do you youtube?Please paste me a link if you have any of your funny videos uploaded.
4 responses

• United States
23 Jul 07
http://youtube.com/watch?v=zJXVj8JC1Po that is the most hilarious movie ever lol check some more out from derrekcomedy

• Malaysia
10 Aug 07
sometimes i do check out the videos on youtube. i usually watch my favourite music videos there. and youtube is also a great site for me to watch the chinese drama series that's shown on tv which i've missed :)

• Philippines
24 Jul 07
I'm a regular visitor of youtube. Im not really looking for the funny ones but what im searching in you tube are all sports and music video clips. The most funniest video in you tube i've ever seen was the edited version of 300 and Troy translated to our own dialect. It's too funny because of the new script, however, i think nobody in here could appreciate it. It was translated to ILONGO our local dialect.

• United States
19 Aug 07
I watch a lot of things. I have a large playlist and lots of varities of videos. I have music videos, movie clips set to music, cop videos, animal videos, baby videos, funny videos, etc. Lots! I never get bored of them! :) I love youtube!