Do you design patterns in Plastic Canvas?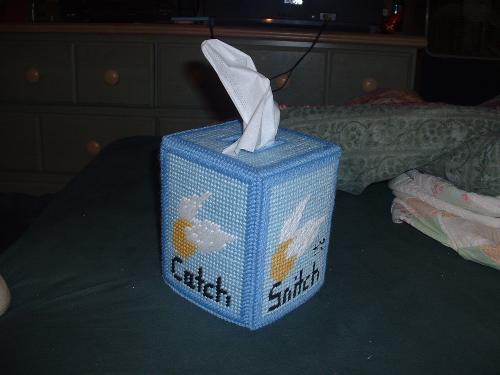 United States
July 26, 2007 3:42am CST
I used Plastic Canvas Design Studio to make the most of my patterns. Sometimes I just let my creativity flow though. I like to design patterns that have a theme that is hard to find in plastic canvas like Harry Potter, Carebears, fantasy and Wiccan themes to name a few. Have you ever designed any plastic canvas patterns?
1 response

• Canada
18 Jan 08
I would love to get my hands on a program that makes my own plastic canvas patterns. I would imagine I could have tons of fun with that. I seen a program just the other day and I believe its the one you are talking about only it's version 2. Have you made lots of patterns?

• United States
25 Jun 08
I haven't made a lot of patterns in plastic canvas. Sadly only a handful but I am hoping to dedicate more time to designing some. And yes, the program I use is version 2. Its a great, easy program. I have made some patterns for Care Bears and some that are Pagan themed. I also have designed a few magnets. And the Harry Potter tissue box cover. Being a mom and a full time college student takes a lot of crafting time. However, one of my new assignments as a final project is to design a user manual and my choice for a project is one of my patterns and make the user manual for it as it would be in a kit. Its fun to say you get to craft for homework LOL