Are you forced to watch cartoons because of your kids ? Are you interested

India
6 responses

• Philippines
26 Jul 07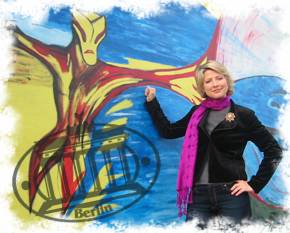 I do not have kids but I like to watch cartoons. I like Knight Hunters, Transformers, Superfriends, Batman, Superman, etc. I do not why I like to watch cartoons but I find them more interesting than wathing any other programs...but I do very much perfer Samantha Brown's shows than those cartoons.

• India
26 Jul 07
Hi, Even though we are grown up, Some of our childhood habit will not be changed till the end. likewise many like seeing cartoons at their old ages. I like watching cartoons which always change my mood happy and active. Tom and jerry show is one of my favourite cartoon, which i often watch and keep laughing. Nobody forces me. i have my own interest in watching it. you also keep watching and have a great laugh.

• Murfreesboro, Tennessee
26 Jul 07
Actually, I really enjoy watching cartoons. I watched cartoons a lot before my kid was even born, and now that he watches cartoons it just gives me an excuse to watch them more. =p My husband occasionally gets tired of watching cartoons though, even though he used to enjoy them as well. It's kind of frustrating for me, because I want to watch cartoons and he'll come in and change the channel because he's sick of them!


• United States
26 Jul 07
To be honest i love watching cartoons and im 32 years old.My kids watch cartoon and i will sit there and enjoy them myself.I love the proud family,spongebob,timmy turner the list goes on and on.i love cartoon!!Takecare:)

• Australia
26 Jul 07
I have to admit that there are some cartoons that I don't mind watching with my kids, but the ones that I don't like I will usually go off and get housework done or just do something else while they are watching them.