I get a nice big one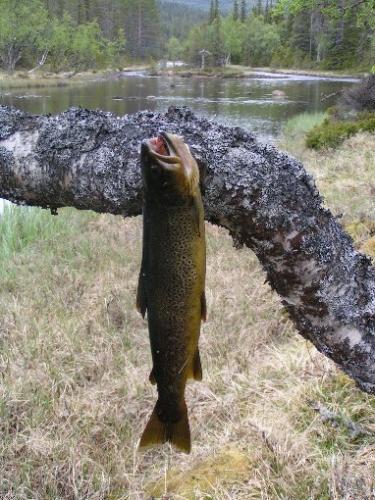 Sweden
4 responses


• United States
2 Aug 07
Well, I do love a good trout. Actually I got a whole trout at the grocery store a few nights ago (shame on me, I know). Baked it in foil with lemon, garlic butter and dill. It was so tasty... so nice... I might have to get another one next time I go grocery shopping (if they look good, of course).

• China
27 Jul 07
Hello matte5!Its really a big trout,congratulations!You always give us big surprises and it seems your life is so colorful.To be frank,I am a little bit jealous now:-)I wish I have the opportunity to live in countryside for a period of time.

• Sweden
27 Jul 07
Hello monicazhang. So you are a little bit jealous then you hawe to go to the country side or mowe.lol. Yes I think that I can live a greate life where I live and I love it to go out in the nature and get some food out of it to that is soo greate. Hawe a nice day.

• China
1 Aug 07
Hello matte5!Thanks for the best response,have a good day!