Are you happy with what you are right now?!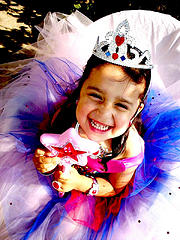 Philippines
July 28, 2007 12:22am CST
Only you can answer this question and what i mean by that is the way you look yourself and the way you are with youself. People might say that your "this" and your "like that" but the only person who truly knows who you are is yourself. Besides in the end its only going to be you. So ill ask again are you happy with the way you are right now?
9 responses

• Pakistan
28 Jul 07
Why? Why shouldn't I like myself. I'm who I like the most. I don't want to be someone else and I can't even imagine being someone else, except having someone else's SUPERPOWERS :D I'm quite happy with what I'm, who I am and what I am going to be. I can't do nothing to change my future except if God changes his mind.

• Philippines
28 Jul 07
haha now thats the kind of answer i was looking for :)

• Pakistan
29 Jul 07
What was that? Did you mean to criticize or laugh at my point of view? It's bad if you did :
@


• Philippines
29 Jul 07
oh?! how come?! dont feel like that you know youre special


• Philippines
28 Jul 07
yes dont listen to comments from other people. . just hear those things that is very constructive and what you think could make you a better person

• Australia
28 Jul 07
No, i haven't been happy with myself for a couple of months now because i've found that i've let the thing that meant the most me, go.

• United States
28 Jul 07
People have many roles in life. I'm happy with most of my roles. I love my husband very much and my role as a wife is neat. As the Mommy of a pet, I'm happy. As a person who is part of a family, I'm happy to be the sister of 2/3 of my brothers. As a person who likes to gather and forage, I'm happy. As a person who works for a living, I'm perpetually an unhappy employee. If a job makes me happy, I loose the job. If the job makes me miserable, I can't seem to find another one and eventually, I loose that one, too. How about you? Are you happy with what you are right now ifinallyfoundmybaby?

• Philippines
28 Jul 07
wow thats nice i feel relaxed just reading your responses :)

• Malaysia
12 Aug 07
Hello ifinallyfoundmybaby, I am not really happy with the way I look right now. I think I ignore myself for quite sometimes. Since my husband is away, I tend not to take care of myself or my appearance. I take things lightly especially on this aspect. Maybe I need to do something and start to groom again like before *smiles*

• Philippines
29 Jul 07
yup! i'm very very sure! i'm happy with my life now.. having two kids and a husband soooooooooo sweet and thoughtful.. i'm contented with my life.. can't ask for more! to be happy is to always think the positive ways... don't let anybody control you.. just always be yourself... live life to the fullest.. enjoy life! BE HAPPY!