Do You Take Care Of You Hair?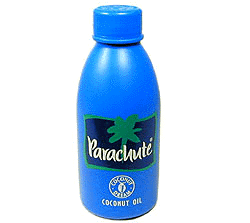 India
July 29, 2007 2:04am CST
In this modern era where even children are very cautious of their hair, i want to ask each of you if you take proper care of your hair. We all are well aware that almost half of the civilized population loves to colour their hair, getting them straightened or ironed. Does anybody cares to 'oil' them? I know that oiling one's hair seems to be aukward for some. But according to me, oiling is the only way to nourish one's hair. I live in India. And according to our culture and tradition most of us do oil our hair frequently. What i want to know is, your opinion. What do you think of oiling one's hair?
1 response

• United States
29 Jul 07
Personally my hair has always been on the oily side and so applying oil would not help my situation. It would be weighed down and collect more dirt from the air. I condition while in the shower and that helps keep my hair more hydrated and not fly away and definitely not oily. Cultures have their differences and there must be a good reason for it. If it works for you then it is fine as it is.