xp administrator password recovery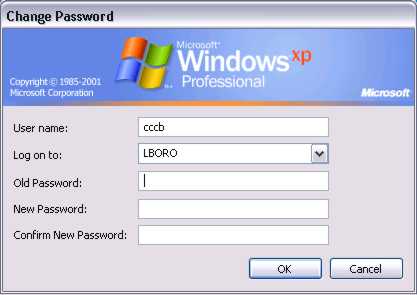 India
July 29, 2007 1:37pm CST
hey i need ur help......... yesterday i browsed the net and visited a webpage which flooded my screen and the system got hung... i cloesed that webpage using ctrl+alt+del and continued my browsing and shutdown the system normally. But when today i booted my windows xp, when it asked for administrator password and i typed my normal administrator password, but it is not accepting it. Now how can i get into my xp as an administrator? what might have caused the password change? there is only one administrator account in my system, currently i'm browsing from a user account with limited rights, i cant install any softwate or change any system settings. i cannot reset my administrator password through this used account... it says access denied. so if u know any remedy for this situaton pls share, and tell me how can i recover/reset my administrator password and access my system with full powers.
6 responses

• India
30 Jul 07
ok so u cannot get into your admin account.......check if you have pressed CAPSLOCK button by mistake while u typed your password...many do this mistake when they enter their password....check that out? remedy 2. if you cannot enter still.... switch your eyes to your windows xp installation cd.....for example...normally people will load their win xp in C:\ so put your xp install cd....there will option to format ONLY your c:\ drive and reinstall xp in that drive...BE CAREFUL only problem with this is that you lose your documents kept in MY DOCUMENTS folder and your PROGRAM FILES folder where you usually install new software..this wont be a problem if you have already backed up your new software set up files. HEY I WILL TELL YOU A WAY TO SAVE YOUR MY DOCUMENTS FOLDER IF YOU CARRY OUT REMEDY 2 step1. go to you limited account which you are using now. step2. go to my computer step3. go to c:\Documents and Settings folder step4. There, u will find a folder with your admin name step5. go to that folder ... then open my documents in that folder step6. copy this folder to some cd or pendrive final step: then carry out what is said in remedy two. be careful ... if you be careful this will be a success BUT we cannot save your installed applications. hope i gave u a best soln.....bye....

• Philippines
29 Aug 07
OK get my hirens all in one boot CD,go to file recovery software,and follow all instructions there. hope it can help.

• India
29 Jul 07
don't know much but as for me if i am stuck with my xp password problem all i do is remove the CMOS battery in the cpu (obviously when the PC is off) and short the connectors of the battery ie i connect the positive and the positive and the negative terminals of where the battery is placed with the battery itself (or ne guood conductor) wait for 5 to 6 mins and put the battery again and start the PC or option 2 there is a reset jumper on the motherboard which could be used to reset to factory settings of the motherboard. in option 1 u lose the date and the time in option 2 u lose any changes made by you in the BIOS the rest works fine. And u don't lose any data after all!! which is the,most important.

• India
29 Jul 07
oh no! this is not i want... i'm talking about resetting my xp administrator password!

• United States
4 Apr 09
if you have a guest account you can login on that one and go to your control panal and do it that away. or trying making a new admin account with cmd. just look up the commands online for admin. recovery and it should create a new admin. account with a new password. then you can go through and get rid of the one that you don't have the password for.

• China
11 Mar 09
There are many ways to reset the admin's password in windows xp. You may try the tool "offline Nt password and registry editor" from the Internet and burn it onto a blank cd if you have a cd writer.Insert the cd into your cdrom and restart your pc to boot from the cd. This tool is very powerful and can help to change any account's password even it has been locked. You may also try "Erd commander" which is a bootable cd, too. It is simple desktop system similar to your windows xp in terms of interface. There is an option for your to your account and change its passward. Very effective way to reset. But of course, If you don't any of these two applications, you have to read some mannuals about them on the net before trying to reset the passward. Try it and have good luck!

•
21 Sep 07
you can visit microsoft.com may you find the solution of your problem

•
31 Aug 07
Hi u do one thing restart the system and when it boots very first time u will here beep sound on that time press the F8 key one screen will appear in that ut will show some menus safe mode,.... there is one menu called "Last Know Good Registry". select that one and press enter i think it will work