AGLOCO : Get Real or For Real ?

Indonesia
July 30, 2007 5:24am CST
I stumbled upon this website and it said that they will pay me for just surfing as long as their "viewbar" is ON. To turn on the "viewbar", you need to download the viewbar directly from the website and install it to your computer. Very easy installation and just run the viewbar and follow the steps. The problem is I'm not really sure if it's paying in cash or they will pay using ads credit so you can use the credit to buy some ads from them or worst will they ever pay at all ?!? Have any of you tried this one before ? Any proof of payments you can show me perhaps ? Well for those of you who's not member yet and just curious to look around here's the link : http://www.agloco.com/r/BBDS7445
2 responses

• Malaysia
30 Jul 07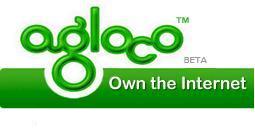 i'm a member too, and i have no idea what's the payment like, how they will pay us and how much. but agloco only allows us to accumulate 5 hours per month, right? that's too little. they should increase that, to unlimited or something haha..some people spend more than 5 hours online a day and so does this mean that the viewbar is only to be used once a month? hehe..