Dont forget to say "THANK YOU GOD"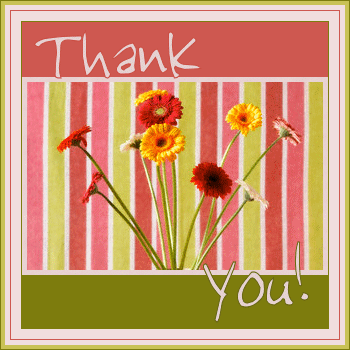 India
July 30, 2007 7:16am CST
Dont forget to say "Thank You GOD" 1) Thank you for giving us our daily bread. 2) Thank you for lead us not into temptation. 3) Thank you for brigtening up our day. 4) Thank you for your tender care. 5) Thank you for your thoughtfullness. 6) Thank you GOD for everything....
1 response

• Philippines
4 Aug 07
Hi meenrawal! I never forget to say thanks to Him! Each morning that I wake up, I always give thanks for a new day, a new beginning and another chance to be the best I could be(Trying really hard)...and before I sleep each night I thank God again for the day, for being safe, for my family, for giving me another chance. My list of thanks is endless because despite of the trials I had and still experiencing until now, He never abandoned me, for that alone is the greatest blessing I would be thankful for. No matter how little faith I have, He always takes care of me and the people I love...