so if india wins this test against england so who would be the man of the match

India
5 responses

• India
30 Jul 07
for man of the match we want to see all round performance both in batting and in bowling. i consider to be saurav or sachin by playing well. india really rocking in second test.

• Pakistan
30 Jul 07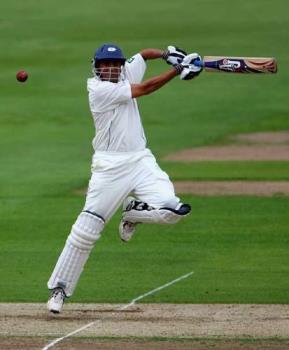 Its not necessary to have all-round performances.. I think the man of the match goes to the player who has the most impact on the match and whose performance has made the difference.

• India
30 Jul 07
I think Sachin,will be the man of the match.If zaheer is able to take more wicket,then there is a chance for him.

• India
31 Jul 07
I think the man of the match award should be rewarded to Zaheer Khan because he has given one of his best performence taking 9 crucial wickets and bringing team India very near to victory.As being the main strike bowler of Indian team he has given good result out of the trust which his team members have for him.

• Pakistan
30 Jul 07
Yes I totally agree with you. Its not easy to take 9 wickets on that kind of wicket...Anyways bad luck to Ryan Sidebottom, he was the best unrewarded bowler of the match