Have ever surveyed how many watch Mr. Beans?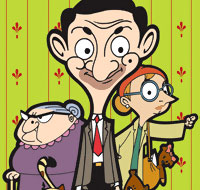 4 responses

• India
3 Dec 07
I also watch Mr.bean... Mr bean...the hero of younger and elders simultaneously...He is the last word of comedy...We should kindly salute the one and only rowen atkinson...who lived as mr.bean..His strong facial expression always stand in a different place..No one can do the comedy to his extends... A big cheer for Mr.bean..............

• Philippines
24 Sep 07
we can never tell how many people who are watching mr.bean because it was being aired many years ago..even the elders knows that.LOL.

• India
2 Sep 07
i and many watch mr.bean..... it is a very nice show man.. you got to give the credi to rowan atkinson for his acting..