how many of you like fireplaces and use them regularly?

United States
4 responses

• United States
31 Jul 07
My house was built in 1988 and the fireplace has never had a fire burned in it. I have a decorative arrangement of candles in the fireplace now and light them often but I doubt I will ever build a fire in it. I live in a part of my country that just never gets really cold. There are proably only about 20 days in the year when I feel like a fire would make a difference..... it is not worth the mess for me.

• United States
31 Jul 07
I like the fireplaces, even my dogs will lay calmly by the fire and sleep. They really are pretty and I enjoy them. It would be too much temptation for me not to use mine.

• Sweden
31 Jul 07
Hello. I hawe thre fireplace in my house and I use them every day but not in the sommer I hawe a wood stove that I use every day to make the meals on so I hawe to bring home a lot of woods from the forest. With all this fire places I get a nice warm house.

• United States
31 Jul 07
I think they are beautiful. Its a nice, relaxing thing to rest in front of a fire. Its nice that you have a warm cozy fireplace.

• United States
25 Dec 07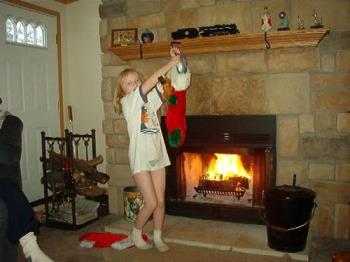 We had a fireplace installed when we had our house built and use it day/night during the cold months as it keeps the house pretty warm w/o having to run the gas furnace. I love sitting on the floor in front of it and gazing into the flames.

•
1 Aug 07
I've always wanted a fireplace because of it's ambience so if i did i'd light it up as much as possible, which would be everyday but then again i want to conserve energy so until i can offset my energy use, i won't b getting a fireplace