do you love michigan?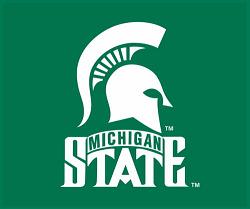 Egypt
July 31, 2007 7:52pm CST
do you love michigan? what do you think is the special about it??
1 response

• United States
2 Aug 07
I lived in Shepherd, Michigan for 21 years and there are many things I miss about Michigan. I didn't care for the long Winters but I loved the Fall, with the changing of the leaves. The Spring is what I really miss; The fishing, after a long winter(didn't care for ice fishing), going to the woods to pick Mushrooms (watch out for the snakes). I have two Sons that still live there and keep tying to get me to move back, but I just tell them: "See you Guys in the Springtime!"

• United States
1 Oct 07
Well I have lived here all my life...the seasons and countryside are beautiful...but the lakes are being polluted and drained, you can smell the cities' exhaust before you get there, crime is on the rise, public schools generally suck, the economy may never recover, too many residents are career welfare recipients born into the lifestyle from generations before them, and we are taxed beyond belief and treated like we "owe" the state something just for breathing while our leaders squander and lose it on the stock market or personal gain...but other than that, yeah, it's ok.