anybody else annoyed with...

United States
October 25, 2006 11:47pm CST
the posts that cc_soltani is leaving in all the discussions on how he/she is so tired from answering so many question he had to copy and paste this sentence all over. very annoying been giving them neg rating everytime i see one. havnt seen a real post from them yet.
10 responses

• India
26 Oct 06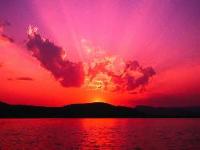 if he is really doing like this then he should be get punished and we should not only rate him negative. we should also give him abuse points. we have to do something to stop such things from happening because after all we are the main loosers due to this all kind of stuff and we are going to loose our part of share.

• United States
26 Oct 06
I agree with you,and everyone else on MyLot who thinks this is wrong..I had just answered something on another topic,about this same person,I have not seen anything like this..I haven't seen him do this,or any of his post,But,If I ever do see one on there..He will most definately get the - rating on my behalf,and as I said in the other topic,That dealt with this user..I agree,It is not fair at all..When other members on MyLot are working their butt off too make the money they do,and to earn what they do..And the people like him,Who cheat,Are the ones that annoy me..

• United States
26 Oct 06
Well, I am not sure I have seen their posts yet, but I am sure I will, and I am sure enough people are complaining on here, that MyLot will take notice, and do something about it... And like people have said, if you tend to disagree with something, you can always Rate it negative, or turn it in.

• United States
26 Oct 06
I haven't seen any of there posts yet but will be giving them a negative if i do.

• Japan
26 Oct 06
I just answered to another post complaining about the same member. I applaud your efforts to get the message of cheaters around. Lets give a negative rating plus report to the moderators, so that cheaters realise that mylot is not their lot.


•
26 Oct 06
Yes, he/she is very annoying. There are others aswell, I can't remeber their names, but one says 'I don't want to respond to your question' (which is quite stupid, because they already have) and the other says something like 'I found this quote and I want to share it with you blah blah blah'.


• India
26 Nov 06
I have not come across any such persons. See every one here is for earning and having some interaction so why a bored person will be there.

• Anderson, Indiana
7 Nov 06
Methinks he got terminated! Good! Saves me the trouble of ratting on him! I don't like to be a tattletale, but this would have been one time when I did so with gusto and pleasure!